Microsoft Surface Phone Release Date, News & Update: Specs Way Better Than Any PC? Fourth Quarter Release Final?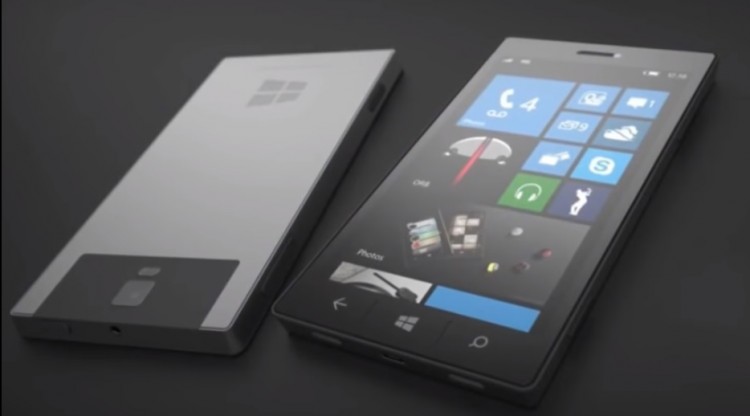 Microsoft Surface Phone latest reports claim that the upcoming device will ship during the Holiday season. Based on the revealed details, the new handset is expected to get everyone's attention given that the phone will be entirely compatible with the whole Windows 10 ecosystem.
Microsoft Surface Phone Likely To Replace PCs
The upcoming Microsoft Surface Phone is said to likely replace the personal computers as the handset is reportedly designed to target the corporate and business users. Aside from that, experts also believe that the Surface Phone would be a strong contender in the phone market, as it competes against other popular devices like iPhone 8, Samsung Galaxy S8 and Google Pixel.
Microsoft Surface Phone, meantime, is rumored to come with both a PC and a smartphone device. Further reports also claim that the Surface Phone could be one that is equipped to support a number of PC programs.
Meanwhile, Microsoft Surface Phone is believed to come with a 5.5-inch AMOLED screen and a 4GB of RAM, including an 8MP front camera and a 21MP rear-view snapper. With rumors pointing to a likely Holiday release, the new handset may arrive, along with Xbox Project Scorpio on the same day, Smart Stock News reported.
Microsoft Surface Phone Is Arriving With Notable Specs And Features
Microsoft Surface Phone is rumored to use Qualcomm Snapdragon 835 chipset. According to reports, the next-gen chip will be able to support the phone's phenomenal performance, given the chip's advanced 10-nanometer design.
In addition to that, the Microsoft Surface Phone is also likely coming with a stylish pen and keyboard to make the professional users become more productive. Further reports also claim that a unique fingerprint is built into the screen, including a 3.5mm audio jack as well as a Type-C USB port at the bottom. Meanwhile, the lower-ender variant is believed to be available at $700, while the higher-end variant may be priced at $1,100, Market Exclusive reported.
© 2023 Korea Portal, All rights reserved. Do not reproduce without permission.