'My Secret Romance' Finale Spoilers, Watch Online: Yoo Mi's Mom Plays Key Role In Jin Wook, Yoo Mi Reconciliation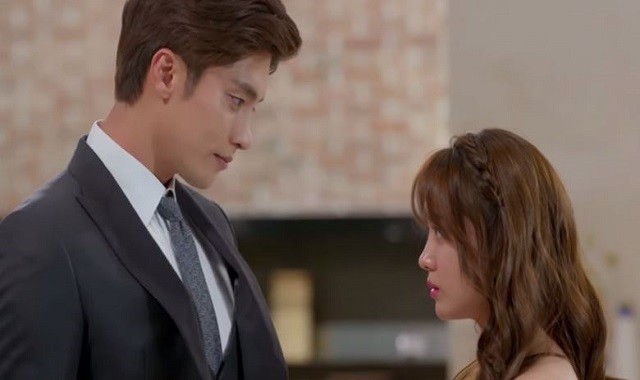 Beloved characters of OCN's romantic comedy series will finally have their happy ending in the upcoming "My Secret Romance" finale. Latest spoiler news teased of Jin Wook (Sung Hoon) and Yoo Mi's (Song Ji Eun) reconciliation after the couple's relationship struggles.
Avid viewers can look forward to several heartbreaking scenes before Jin Wook and Yoo Mi can find their way back to each other's arms. Following the two characters fated reunion at the beach, the upcoming "My Secret Romance" finale will feature the aftermath of Yoo Mi's decision to abandon Jin Wook at the beach for the second time.
Hesitant to take a huge gamble on a relationship with Jin Wook, Yoo Mi will instead succumb to her inner fears and apprehensions that their romance will not last. Having returned to Seoul looking dejected after leaving Jin Wook again, Yoo Mi's mother (Nam Ki Ae) will finally see just how her actions have affected her daughter. It appears that the former erotic actress will attempt to make her daughter happy by convincing her to follow her heart and to grab her chance at love in the upcoming "My Secret Romance" finale.
The mother and daughter's heart-to-heart talk will pave the way for Yoo Mi to scrounge up the courage to fight for her relationship with Jin Wook. Teaser images released by OCN for the "My Secret Romance" finale showed Yoo Mi rushing to Jin Wook with the two characters in a tight embrace.
Jin Wook and Yoo Mi's reconciliation will also lead to the couple's romantic wedding at the resort where they first met. Meanwhile, amidst the happy event, Hyun Tae (Kim Jae Young) will decide to embark on a new travel adventure although Hye Ri (Jung Da Sol) will be saddened by his departure. Watch "My Secret Romance" finale online on Drama Fever, here.
In other news, "My Secret Romance" was recently identified as the most popular Asian series on Drama Fever. The OCN series nabbed the first spot for the fourth consecutive week, according to a chart listing posted on the Warner Bros. owned video streaming site.
"My Secret Romance" will airs its final episode on May 30, Tuesday on OCN. Watch the epilogue clip from episode 11 below:
© 2018 Korea Portal, All rights reserved. Do not reproduce without permission.