Chae Soo Bin Chooses Over Park Bo Gum And Yoon Kyung Sang, Who Could Be Her Greatest Pick?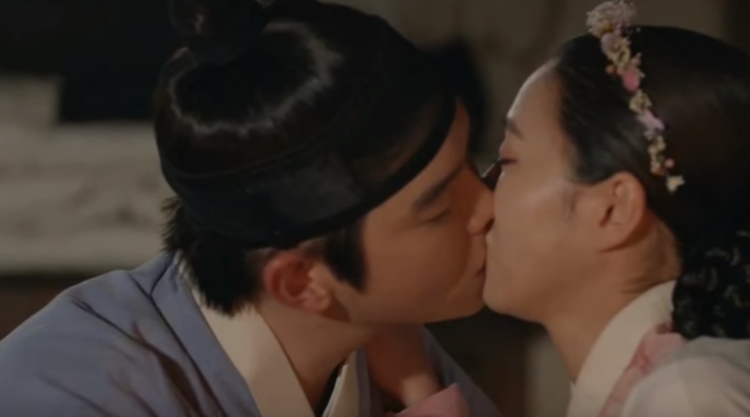 There is no doubt that Chae Soo Bin and Yoon Kyung Sang have an undeniable chemistry onscreen. As a matter of fact, the actress expressed her thankfulness towards the actor, as the hit "Rebel: Thief Who Stole The People" finally concluded. In an interview made with her, she blatantly admitted the good qualities of the actor, which made everything easy during the start of the show. With that, fans are asking: would she pick Yoon Kyung Sang over Park Bo Gum?
According to Soompi, Chae Soo Bin tagged Yoon Kyun Sang as a very fun-to-be-with co-star. As a matter of fact, the actress even admitted that she is very comfortable when Kyun Sang is around her. Not just that, the Korean star also admires the brilliance and flexibility of the actor towards the craft that he is currently in. As Soo Bin stated, "He's such a comfortable person to be around. As for his acting, he's the kind of person who can play along, no matter what kind of tone I approach him with."
Soo Bin also expressed her thankfulness towards the actor as he became one of the instruments for her to get better. She even told that Kyung Sang has been one of his strength and comforts during difficult times, which makes filming the show more fun and interesting.
Moreover, Chae Soo Bin admitted that she is a lot comfortable to Yoon Kyun Sang than Park Bo Gum. The actress told that she spent more time with the former compared to the time that she has with the latter. However, she told that both actors were amazing and that they are very thoughtful to other people.
Meanwhile, All KPop reported that Soo Bin did not feel any awkwardness when it comes to her kissing scene with Yoon Kyun Sang. The actress has been very comfortable doing the scene because of the fact that the actor had helped him all throughout the shoot.
© 2018 Korea Portal, All rights reserved. Do not reproduce without permission.