'The Originals' Season 4 Spoilers: Hayley To Play Big Role In Saving Elijah, Couple's Romance Doomed To Fail?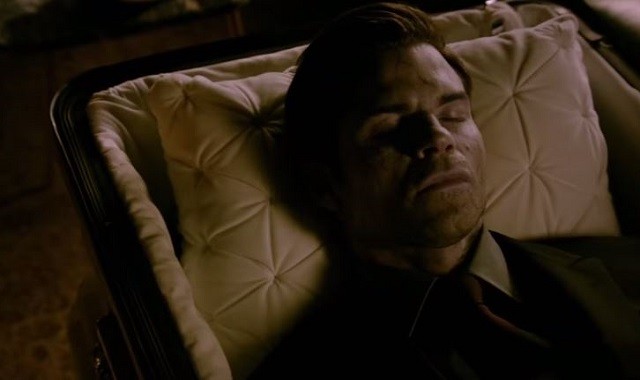 Dark days are ahead for one of the beloved couples in "The Originals" Season 4. Latest spoiler news teased of Hayley (Phoebe Tonkin) and Elijah's (Daniel Gillies) struggles, as well as the former's attempts to save the latter from his recent death.
Upcoming episodes of "The Originals" Season 4 will feature the difficulties awaiting Hayley and Elijah as they and other members of their team deal with the powerful Hollow. Following Elijah's death where his spirit was entrapped in Freya's (Riley Voelkel) pendant in an attempt to save him, the only person who can coax him to come back would be Hayley.
However, Elijah's anticipated return does not bode well for the couple. In an interview with TVLine, Daniel Gillies mentioned that Hayley's relationship with the vampire is "doomed" to fail in "The Originals" Season 4. He shared that the two characters will not be able to "ever extricate themselves from what they are" with Hayley as Hope's (Summer Fontana) mother and Elijah as a "murderous monster in a suit."
Describing Hayley and Elijah's predicament in "The Originals" Season 4 as the couple's "greatest obstacle," the actor commented that despite the two being drawn to each other, both characters would have initially felt the need to resist being together. Gillies added, "Those first instincts are the ones that need to govern ... What they are at their deepest selves can't share a sustainable relationship."
Meanwhile, the upcoming episode of "The Originals" Season 4 will feature a dangerous quest that will threaten Freya and Hayley's lives. Titled "Phantomesque," episode 10 will showcase the two ladies attempts to save Elijah, according to episode spoilers posted on Spoilers Guide.
Given Elijah's recent demise, Klaus (Joseph Morgan) will call on his estranged siblings to help protect the Mikaelson family from the growing powers of the Hollow. Rebekah (Claire Holt) and Kol (Nathaniel Buzolic) will heed their brother's call although Kol will also be forced to face a difficult decision of letting Davina (Danielle Campbell) go or doing everything he can to see her alive again. The upcoming "The Originals" Season 4 episode will also lead to Marcel (Charles Michael Davis) to facing an unexpected character while hunting the Hollow.
"The Originals" Season 4 will return to the small screens on June 2 on the CW. Watch a teaser clip for the upcoming episode below:
© 2020 Korea Portal, All rights reserved. Do not reproduce without permission.