19-Year-Old Lee Sang Hyeok a.k.a 'Faker' Is Dubbed The 'Michael Jordan Of eSports' As He Leads SKT T1 Team To Victory During League of Legends World Championships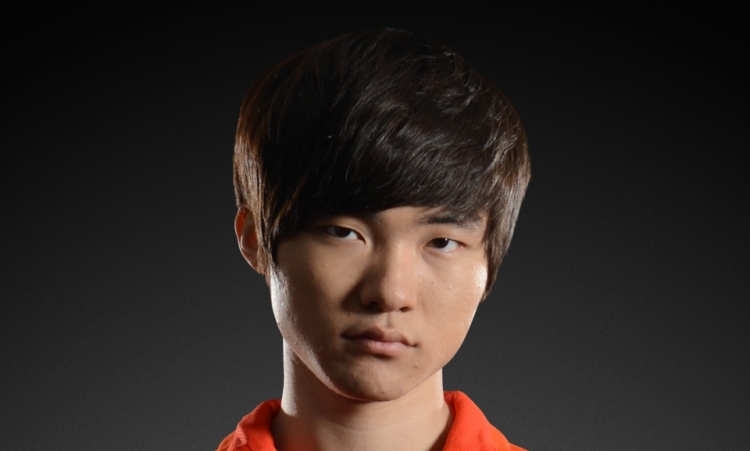 19-year-old Lee Sang Hyeok, known to the gaming world as "Faker", is annihilating his opponents at the "League of Legends" World Championships with his smart playing strategy and pure innate talent.
Faker plays "mid-laner" for South Korea Telecom T1 (SKT T1). He led his team to victory at the 2013 League of Legends World Championship at the age of 17. At the recently concluded "Worlds" over the weekend, Faker steamrolled opposing team KOO to score another win for the SKT, which was pitted against fellow South Korean team KOO.
Early in the championship, held on Oct. 31 in Berlin, SKT T1 was already leading with two in the best-of-five games, Tech Insider reported Monday. In Game 3, KOO upped their game and secured a win. Needing just one more win to proclaim victory theirs, SKT T1's Faker took out one opponent after in another in quick succession.
10 minutes into Game 4, Faker shuts down two opponents wander into his territory despite being outnumbered.
But Faker is not here for himself. Faker even assisted his teammates who were taking two more opponents. His assistance placed SKT T1 into a good position to enter the opponent's area.
Entering the team's home base, Faker leads the invasion by taking down several turrets and slaying some members of the opposing team.
Faker is considered as the number one player in eSports, having been gifted with incomparable skill. But it's not just the younger player's gaming genius that put him on the map, but it's also reserved public persona that drew fans in.
Unlike most gamers, Faker is not so much a believer of trash talking. In an interview with PC Games N, Faker said, "It's important for pro-gamers to maintain some decency and well-mannered behaviour and sportsmanship towards others."
He continued, "I want the pro-gamer name to maintain a high level of sportsmanship. It's important to not boast too much about anything really because it may cause harm to your teammates as well, and you never know how this will be passed down in different channels. In terms of skill level and importance, it's important to just say it as it is. If you think that you're good, say that you're good, you don't need to put yourself down."
Even with near-perfect statistics 2015 League of Legends World Champion (he's only had one loss for this season), Faker still maintains a humble heart.
When asked about what goes through his mind as he eliminates his opponents and scores one victory after another for the team, he said, "Nothing's in my mind."
He added, "I'm not thinking, I'm just acting. It's almost an animalistic instinct, I just do what I need to do."
© 2023 Korea Portal, All rights reserved. Do not reproduce without permission.