ZE:A's Siwan's Film 'Merciless' Beats Gong Yoo Starrer 'Train To Busan' Cannes Film Festival Record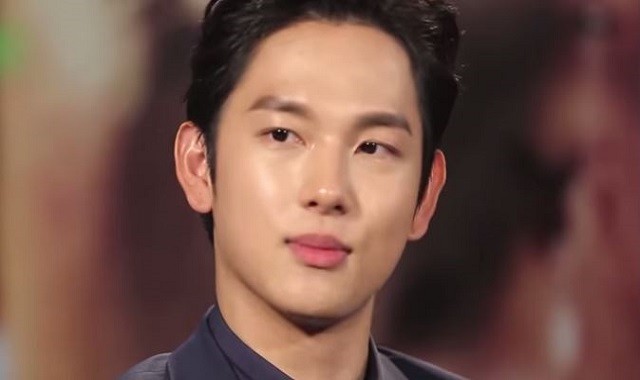 Another South Korean movie gained the interest and attention of movie critics during the Cannes Film Festival. ZE:A's Siwan's action suspense film "Merciless" even bested the standing ovation record posted by Gong Yoo's movie "Train to Busan."
"Merciless" recently held a midnight screening at the Cannes Film Festival where the film received thunderous applause from avid movie lovers and critics. ZE:A's Siwan's film enjoyed a seven-minute standing ovation, Korea Herald reported. Described as the longest period that a movie received a standing ovation at this year's Cannes Film Festival, the South Korean film also surpassed the seven-minute applause enjoyed by Gong Yoo's zombie apocalyptic hit "Train to Busan" during its 2016 screening at the said event.
ZE:A's Siwan's movie also received positive reviews from critics and movie industry experts. The film festival's general delegate Thierry Fremaux was said to have described "Merciless" as a successful midnight screening event. Kabata Keizo, who represents Japanese film distributor Twin, even dubbed the said production as the best South Korean crime film that he has seen in the recent years.
Meanwhile, the midnight screening of "Merciless" at the Cannes Film Festival was attended by several of its cast members. Apart from ZE:A's Siwan, the Kpop idol's co-stars Kim Hee Won, Sol Kyung Gu and Jeon Hae Jin were also present during the event.
The 2017 Cannes Film Festival also marked the first time that ZE:A's Siwan attended the said event. In a recent interview, the Kpop idol turned actor commented that walking the red carpet at the prestigious film festival was a new experience for him, All Kpop reported. He also commended the event's organizers for the preparations that they made for the "Merciless" screening.
ZE:A's Siwan also admitted that he felt overwhelmed when "Merciless" received the record-breaking standing ovation. He added, "The response was so hot that it made me embarrassed wondering if we deserved such great praise."
"Merciless" is set to be released in over 100 countries such as the U.K., France, Japan and more. Watch a teaser clip below:
© 2022 Korea Portal, All rights reserved. Do not reproduce without permission.