Kim Woo Bin Cancer Crisis: What Really Happened; Girlfriend Shin Min Ah's Plans Revealed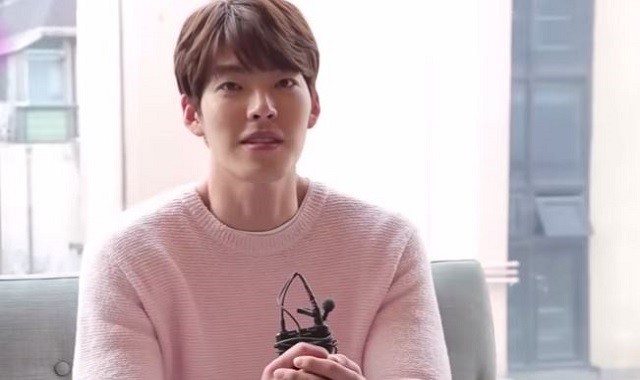 Many fans were shocked when news of Kim Woo Bin's cancer diagnosis became viral. Recently, more details about the "Uncontrollably Fond" actor's health crisis were unveiled including the reaction of his celebrity girlfriend Shin Min Ah.
Kim Woo Bin was recently revealed to be suffering from a rare form of throat cancer. Diagnosed with nasopharyngeal cancer, the "Uncontrollably Fond" initially wanted to keep his illness a secret from his parents and fans, according to Koreaboo.
Despite the health crisis, Kim Woo Bin was hesitant to become a burden to his parents and other people that pushed him to initially consider keeping his cancer and treatment a secret, as indicated in the same report. Shin Min Ah's boyfriend even wanted to continue filming activities for "Wiretap," however, the movie's director Choi Dong Hoon insisted for the actor to proceed with cancer treatments immediately. The "Uncontrollably Fond" star then decided to unveil his health status to avoid potential misunderstandings.
The model turned actor first noticed that something was wrong with his body when he started suffering from frequent nosebleeds. During filming activities for the movie "Wiretap," Kim Woo Bin also observed that his throat was constantly swollen. Adamant to be in top physical condition for the film, the "Heirs" star underwent an intensive check-up at the hospital that led to the cancer discovery.
In an announcement released by Kim Woo Bin's agency, Sidus HQ revealed that the actor already began taking the necessary medication to stay healthy. With the said throat cancer caught at its early stages, Shin Min Ah's boyfriend also started radiation therapy sessions to combat his illness.
Meanwhile, soon after news of Kim Woo Bin's cancer were revealed, the actor's celebrity girlfriend shared her thoughts about the situation. Shin Min Ah's agency released a statement, as obtained by All Kpop, indicating that the actress' will stay beside her beau to help him overcome his health crisis.
Kim Woo Bin and Shin Min Ah started dating in July 2015. The actor was last seen on the small screen in the 2016 drama "Uncontrollably Fond" where he portrayed a famous celebrity with a terminal illness.
© 2023 Korea Portal, All rights reserved. Do not reproduce without permission.