'Final Fantasy 7' Remake Update: Square Enix Teased PS1 Final Fantasy Games Remake; Hiring New Developers For Creating Super Famous RPG Series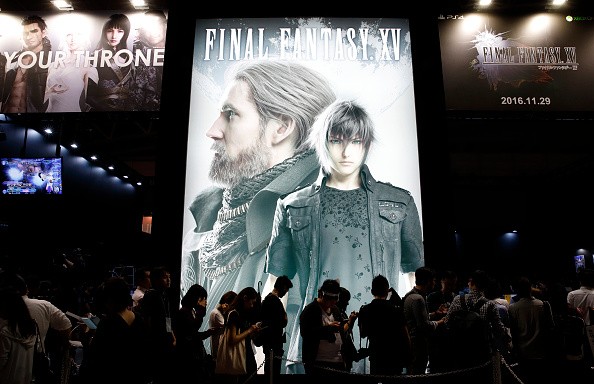 Square Enix has disclosed that the company is planning to recreate the magic of traditional "Final Fantasy" games that were previously available for PlayStation 1 and 2. The Director of "Final Fantasy 12: The Zodiac Age," Takashi Katano shared that the company is going to create PS1 and PS2 final fantasy titles for the latest gaming consoles. The company is also speculated to hire new developers for creating super famous RPG series for "Final Fantasy 7" remake.
In an interview with a publication, the Director of FF12 which was launched on PS2 in 2006, revealed that the entire final fantasy titles for PS1 and PS2 will be recreated for targeting latest hardware. In this way, the company can target latest gaming consoles like PS4, Xbox One and even Switch. Square Enix wanted to reach technological advancement which will contribute a modern remaster of "Final Fantasy 7."
In order to remake the previous Final Fantasy titles, the company can fit the former camp of PS2 with the latest entry of the game with HD graphical upgrade. Square Enix can even improve the gameplay of "Final Fantasy 7" remake by balancing tweaks and many vital elements. The company might even inherit all new job system from a Japanese exclusive edition of the game.
After the reports of "Final Fantasy 7" remake, it can be expected that Square Enix can announce the remake for Sony PS4 at E3 2017. Although Square Enix didn't reveal any further information about the remake, the final fantasy fans are hoping to see the remake at E3 in June.
On the other hand, it is also speculated that Square Enix is looking for new developers who are able to recreate RPG games of famous titles or probably "Final Fantasy 7" remake. According to the reports coming from DualShocker, an anonymous Japanese company is looking for a 2D artist for creating the assets for a "Super-Famous RPG series."
The description in the job listing also includes that the artist has to create the main image of certain RPG's numbered title, concepts, and staples including fields, town, furniture, emblems, weapons, maps and many other items. Although the company goes anonymous, the details of the description are accurately matching with the details of Square Enix. With the job listing, it is possible that the company has begun the process of "Final Fantasy 7" remake.
© 2023 Korea Portal, All rights reserved. Do not reproduce without permission.