Microsoft Surface Phone Specs, News & Update:: Everything You Need To Know About
by
Kriti
/ May 23, 2017 09:24 AM EDT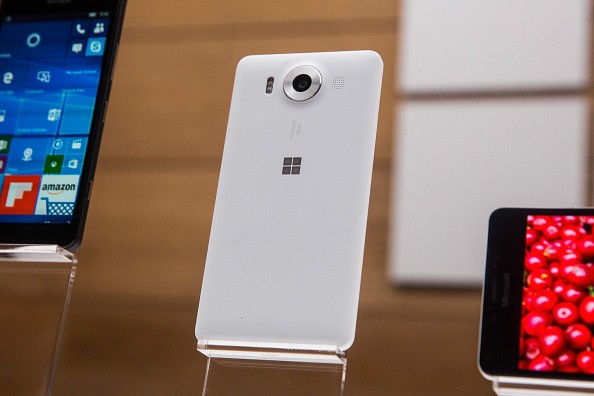 According to reports, Microsoft will soon release its much-awaited Surface Pro Phone. Something that it has been working on since 2015. As the rumors hint, this latest edition is going to be a revolutionary smartphone launch in the market. Microsoft's CEO Satya Nadella spoke in an interview, 'I'm sure we'll make more phones, but they will not look like phones that are there today.'
Now, this comes across as a huge comment that creates a lot of anticipation for buyers all over the world. Microsoft has established itself as a trustworthy brand and a legitimate hardware player with its Surface line series. Productivity apps on Android and iOS by Microsoft also makes it an impressive choice.
According to Express, Microsoft Surface Phone could feature a design similar to Surface Pro. Microsoft Hints at a remarkable design through which the Surface Phone can be folded and made into a tablet. The Surface phone could include a pen similar to a Samsung's Galaxy Note Series.
A partnership between Qualcomm and Microsoft is also in talks that will make Windows 10 devices powered by ARM processors. PocketNow reported that the phone might come up with Windows 10. It comes with Microsoft's Continuum feature that is targeted towards high-end business users.
Right now, it's difficult to say what would be the ideal range of the latest Microsoft Surface Phone. However, as the anticipation standards are kept high, the price range could be close to the price of iPhone7 and other high-end android handsets.
Also, the brand wants to ideally target the business class target audience so it could be close to the lines of Note 7. As far as now, Microsoft hasn't confirmed the release date of Surface Phone, so we have to wait for information regarding the release date. All eyes are on Surface Pro as Microsoft is betting big on this device to lure smartphone users.
© 2023 Korea Portal, All rights reserved. Do not reproduce without permission.