Choi Jin Hyuk Praises VIXX's N's Acting In 'Tunnel,' Song Ji Hyo's Co-Star Reveals Filming Challenges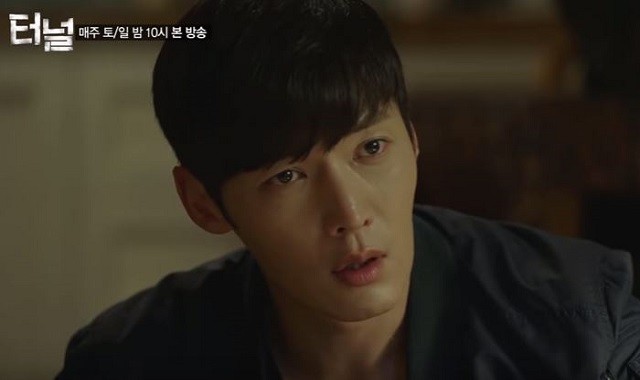 Choi Jin Hyuk recently shared interesting details about the OCN time-slip crime-suspense series "Tunnel" and how it felt working with VIXX's N. Song Ji Hyo's former co-star even unveiled the health issues he encountered while filming the said drama.
"Tunnel" capped off its 16-episode run with an intriguing series finale that included a glimpse at the drama's past events. However, the said OCN production marked one of the difficult drama projects for Choi Jin Hyuk. In a recent V Live session, as cited by Korean news outlet OSEN, the actor revealed that he had to visit the hospital emergency room for two or three times while filming the series.
Song Ji Hyo's former "Emergency Couple" co-star shared that he had to get IV drips from the hospital to ward off a sickness and stay healthy. Choi Jin Hyuk also confessed to having lost a lot of weight while shooting "Tunnel."
Apart from the filming challenges, Choi Jin Hyuk gushed over VIXX's N's acting in "Tunnel." The Kpop idol portrayed a member of the modern-day police force who bears the same name as the actor's character Park Gwang Ho. Song Ji Hyo's co-star admitted that he was taken by surprise when he witnessed the said singer's acting performance.
Choi Jin Hyuk praised VIXX's N and described the Kpop idol's acting as genuine. Despite having limited experience in the acting field, the singer did a good job and performed better than expected in "Tunnel," according to the actor.
In other news, "Tunnel" ended its nearly two-month broadcast with impressive TV ratings, especially for a cable channel drama. The OCN series registered viewership shares of 6.5 percent across the South Korean nation, according to Nielsen Korea, as cited by Soompi. In the Seoul metropolitan area, Choi Jin Hyuk's drama posted ratings of 7.1 percent.
Choi Jin Hyuk's time-slip crime-suspense series "Tunnel" also became OCN's highly-rated drama. Previously, the drama "Squad 38" held the said honor with peak viewership shares of 5.9 percent.
"Tunnel" aired from March 25 until May 21 on OCN. Watch a teaser clip for the drama below:
© 2019 Korea Portal, All rights reserved. Do not reproduce without permission.