Microsoft Surface Pro 5 Release: Microsoft May Rebrand Next Generation Tablets As The Surface Pro In Shanghai; Tablet To Feature 'Meaningful Changes'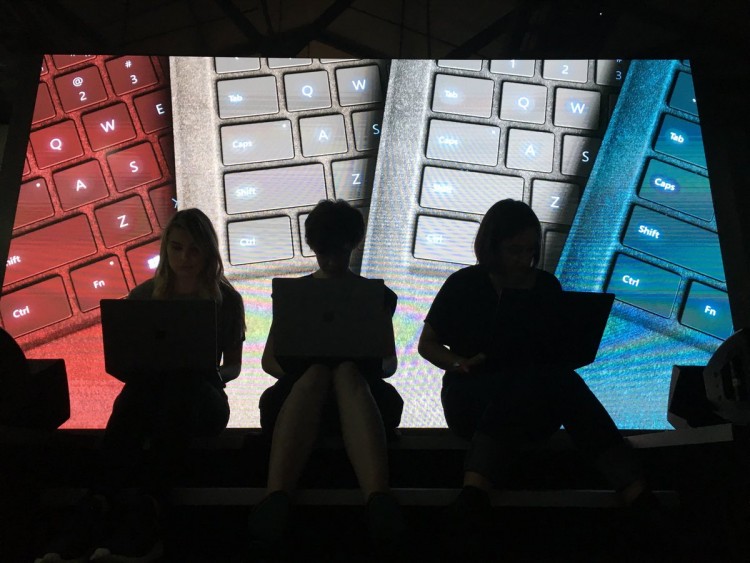 Microsoft is going to unveil its next generation of tablets at an event in Shanghai on Tuesday. It is expected that Microsoft Surface Pro 5 will be unveiled at the event with some meaningful features as promised by the company. It is also possible that Microsoft may rebrand its next generation of Tablets as Surface Pro at the event.
Microsoft is rumored to unveil its next generation of tablets with some radical changes and can be called as Surface Pro rather than Surface Pro 5. Recently, Microsoft's Vice President of Devices, Panos Panay has confirmed that a new tablet was coming late Sunday. He even tweeted an image with four cover keyboards with the caption, "Working session. 30 hours to go."
It is not a subtle tease that the company is working on the next generation of Surface Pro 5 by using new keyboards. In an interview with CNET, Microsoft's Vice President of Device, Panay stated that "there's no such thing as Pro 5," but he emphasized that they are not done with the product line just yet. There are chances that the company might rebrand its tablet lineup with just Surface Pro rather than Surface Pro 5.
Microsoft Surface Pro 5 will be the successor of Surface Pro 4 with a new radical approach. Microsoft has created a new era in the history of the tablet with its 2-in1 hybrid device. Since then, other companies like Apple & Google have followed the footsteps for providing innovative solutions like keyboard cover ideas just like Surface Pro.
Microsoft is can unveil Surface Pro 5 at the event happening in Shanghai, the company has to overcome from the cons like limited stock and sales disappointments happened previously for Surface Pro 4. Surface Pro 5 is going to be a major benchmark for the company as it is planning to provide meaningful changes in the device. Panay explained that when it comes to meaningful changes, it doesn't necessarily mean a hardware change.
Panos Panay has stated that the company is looking for the change that a lot of users are looking for. The company is looking for an experiential change that makes a huge difference in the product line, he added. Stay tuned for getting more details of Microsoft Shanghai event.
© 2023 Korea Portal, All rights reserved. Do not reproduce without permission.