WINNER Members Covering Black Pink's "Whistle" Is The Most Adorable Thing You Will Watch Today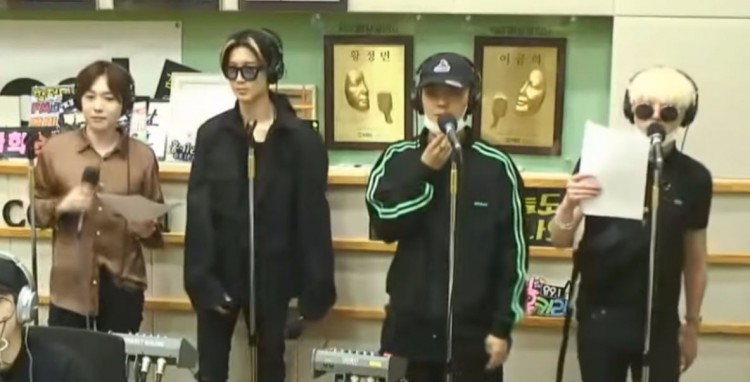 This is the first ever that YG's Entertainment's group has covered songs of another group. WINNER members have excitingly sung Black Pink's "Whistle" is their signature style. The band was looking absolutely adorable and mind blowing while singing the beautiful song of charismatic girls band Black Pink.
WINNER members have been invited for a radio interview on May 22. It was a broadcast of KBS Cool FM's "Hongki's Kiss the Radio." The host challenged the members to perform something unique and appealing and there is no other thing which will be as adorable as watching them singing Black Pink's "Whistle" song.
Black Pink has covered the song "whistle" in the most iconic way. This is the first time ever that a boys band group has covered the song of a female band group and the output became the most hilarious and cheerful moment ever. On the request of the host, the WINNER members not only just sung the song, but even gave a fantastic performance.
At the radio interview, the WINNER members have nailed the fantastic performance which was previously performed by Black Pink. The boy band has adorably duplicated Black Pink's "Whistle." They not only just sung the song, but the overall output will be the most exciting thing for the fans.
With the Black Pink's "Whistle," WINNER members have enhanced the mood of everyone at the Radio station. They already have the lyrics in their hand and they enchanted the with their signature style moves. In the end, the boy's band have scored 89 points out of 100 for their powerful and adorable performance.
Previously, Black Pink's Rose has covered WINNERS members "Really Really" and the result was outstanding. The special cover video was shared on Instagram by Papa YG or Yang Hyun Suk. In the short clip, Rose is captured singing an acoustic version of the hit track by label mate WINNER. Check out the exciting video of WINNER members covering Black Pink's "Whistle" below.
© 2023 Korea Portal, All rights reserved. Do not reproduce without permission.