'Riverdale' Season 2 Spoilers: Dark Archie To Emerge, Ashleigh Murray Teases Potential Josie-Reggie Romance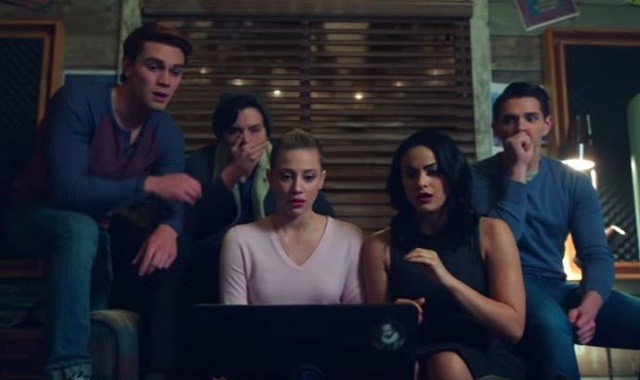 Beloved characters of The CW's high school drama "Riverdale" Season 2 will be faced with bigger challenges when the series returns to the small screens. Latest spoiler news teased of a darker path for Archie (KJ Apa) and new romances blooming between characters.
Avid viewers can expect to see a different Archie when "Riverdale" Season 2 airs its first episode. Given the shooting of Archie's father Fred (Luke Perry) in the finale episode of Season 1, the event will change the said high schooler's life forever.
In an interview with TVGuide, Apa commented that Archie will go on a vengeful journey in "Riverdale" Season 2. The actor shared that his character will not stop until he discovers the truth behind his father's shooting. He added, "We're going to see a really different side to him."
Moreover, the devastating experience will force Archie to pull away from his girlfriend Veronica (Camila Mendes). However, the former socialite will continue to stay loyal to her boyfriend and will fight to keep their relationship intact in the upcoming "Riverdale" Season 2.
Viewers will also see the unexpected pairing between Josie and Reggie, as portrayed by Ashleigh Murray and new cast member Charles Melton who replaced Ross Butler, respectively. Murray shared in the same TVGuide interview that Reggie might potentially play Josie's love interest in "Riverdale" Season 2 as the songstress becomes more involved with The CW series' core characters.
However, fans hoping to see true love bloom between Josie and Reggie in the upcoming "Riverdale" Season 2 will be disappointed. Murray told EOnline that the two characters' potential romance will be part of Josie's plan to become popular in school. The actress explained, "I justify it as it could be more of an elitist move as opposed to a move of the heart ... Just like Veronica says, some arm candy's great, and Reggie's great arm candy."
"Riverdale" Season 2 will premiere sometime Fall 2017 on The CW. Meanwhile, the series' Season 1 ended its 13-episode run on May 11.
© 2018 Korea Portal, All rights reserved. Do not reproduce without permission.