Kim So Hyun Talks Chemistry With 'Ruler: Master Of The Mask' Co-Star Yoo Seung Ho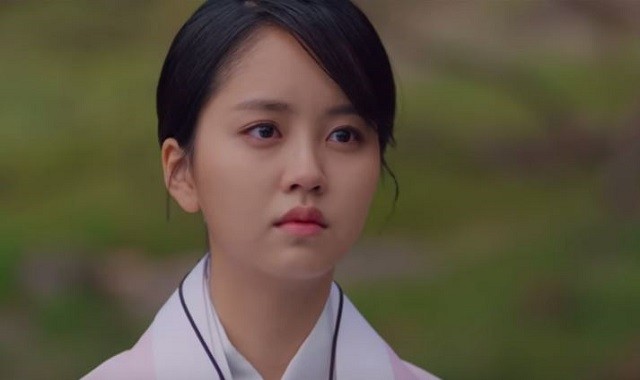 Kim So Hyun recently gave a candid interview with a fashion magazine where she talked about her career and the MBC historical series "Ruler: Master of the Mask." The actress even gushed over her co-star Yoo Seung Ho and gave an interesting insight into their offscreen chemistry.
"Ruler: Master of the Mask" marks the first onscreen pairing between former child stars Kim So Hyun and Yoo Seung Ho. In a recent interview with High Cut magazine, as cited by Drama Fever, the actress described the "Missing You" star as a peer despite their age difference. The 23-year-old actor is six years older than the "Let's Fight Ghost" star.
Kim So Hyun also shared how Yoo Seung Ho is one of the younger actors that she was paired with for a drama production. Describing their working relationship on the set of "Ruler: Master of the Mask," the actress commented that they freely shared their thoughts about how to tackle scenes and acting styles. Both would even spend filming breaking joking around with each other, according to the former child star.
Apart from the actress' off-screen chemistry with Yoo Seung Ho on "Ruler: Master of the Mask," Kim So Hyun also talked about her secret in handling romantic scenes. Given her dating inexperience, the young South Korean star admitted that she sometimes found it difficult to portray the needed emotions for a romantic scene.
However, the "Ruler: Master of the Mask" star found a way to address the said situation. Kim So Hyun shared, "Because I've never dated before, I can't understand those things fully. So, I ask others around me instead... For now, I'm sticking to learning with my head."
In other news, "Ruler: Master of the Mask" continues to post strong viewership shares. The Kim So Hyun and Yoo Seung Ho starrer recently registered nationwide viewership shares of 11.2 percent and 12.5 percent for episodes 5 and 6, respectively, according to Nielsen Korea, as cited by OSEN. Meanwhile, TV ratings for episode 7 reached 12 percent with episode 8 at 13.4 percent.
"Ruler: Master of the Mask" airs every Wednesday and Thursday on MBC. Watch a teaser clip below:
© 2023 Korea Portal, All rights reserved. Do not reproduce without permission.