'Love In The Moonlight' Star Kim Yoo Jung Injures Arm, Park Bo Gum's Co-Star Suffers Minor Injury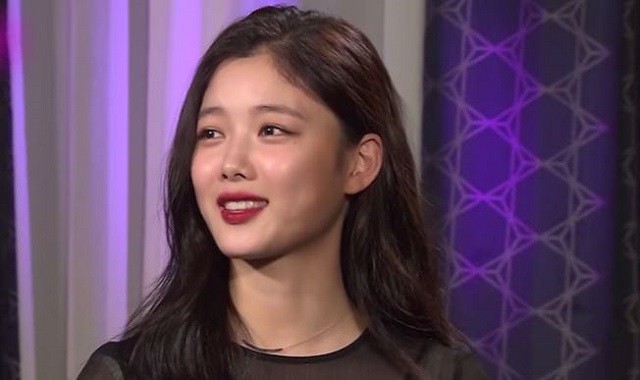 Kim Yoo Jung surprised avid fans when news of the "Love in the Moonlight" actress' arm injury became viral. However, Park Bo Gum's former co-star is set to continue attending planned promotional activities despite the injury.
The South Korean star's arm injury was revealed when Kim Yoo Jung was spotted wearing an arm sling at the airport. Departing for Singapore on May 19, Friday to attend a scheduled fan meeting, the "Love in the Moonlight" actress was seen sporting a cast on one arm, as well as a sling. Avid followers of Park Bo Gum's former co-star soon expressed their concern for the actress' health condition.
However, Kim Yoo Jung's agency assured fans that the actress is already on her way to recovery after sustaining a minor injury. In a statement released by Sidus HQ, as obtained by All Kpop, the entertainment company revealed that the "Love in the Moonlight" injured her arm while doing jump rope exercises.
Park Bo Gum's co-star fell as she was completing the said exercise routine that led to her arm injury. Kim Yoo Jung's agency also commented that it was not a major accident and that the actress will still be able to complete the various promotional activities and special events already lined up on her schedule.
In other news, Kim Yoo Jung might soon make her small screen comeback with another KBS series. The actress, who starred in "Love in the Moonlight" that aired on the same South Korean network, received a casting offer for the upcoming teenage drama titled "School 2017."
Sidus HQ recently confirmed the casting news and shared that Kim Yoo Jung is currently reviewing the said offer, Korea Herald reported. The upcoming KBS drama is scheduled for release in July.
Kim Yoo Jung last appeared on the small screen in the KBS historical series "Love in the Moonlight." Portraying the female protagonist Raon alongside Park Bo Gum's character Prince Yeong, the two celebrities' amazing onscreen chemistry coupled with the drama's intriguing storyline made the series one of KBS' popular productions in 2016. Watch a clip from the drama below:
© 2023 Korea Portal, All rights reserved. Do not reproduce without permission.