Michael Schumacher Health Condition Latest News & Updates: Formula One Legend's Family Confirmed In Serious Danger Despite Athlete's Improving Situation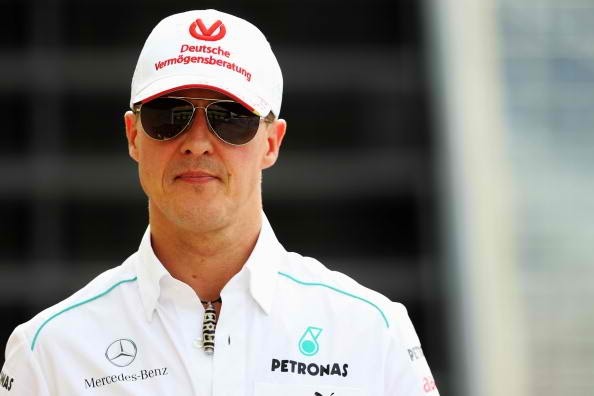 Million fans of Michael Schumacher remain uncertain on the current health condition of the athlete especially with the fact that his family have been keeping things under wraps until now. Recently, the family of the Formula One legend has been hit with another controversy after a blackmailer reportedly demanded them to pay a whopping £700,000 cash.
Daily Star reported that a certain Huseyin B. has threatened to hurt the son of Michael Schumacher should the family refuse to give him the amount that he is asking. According to the publication, the alarming message was sent to the Formula One legend's wife, Corinna, on Valentine's Day last year.
"If the money does not come to us by March 31, 2016, your children will be in some way unlucky. A lot of accidents happen in Formula 4," the blackmailer has written in a disturbing email sent to Corinna. The wife of Michael Schumacher immediately informed the cops about receiving such threat and later turned over the email to the authority.
For starters, the mother of Mick, 18, has taken full responsibility of the family business when Michael Schumacher suffered serious injuries after hitting his head in a rock while skiing in French Alps. Recently, the son of the Formula One legend has debuted his track career by joining an F3 event at Silverstone last month.
Meanwhile, Korea Portal has previously reported that Michael Schumacher has been showing signs that he is doing very well. In fact, a report from Poor Primadonna has revealed that the Formula One legend is getting better each day with his continuous medications and therapies.
"There are encouraging signs and we are all praying every day that we see more of them," Ross Brawn has said about the present medical condition of Michael Schumacher. "All I would say is there is a lot of speculation about Michael's condition, most it's wrong and we just pray and hope every day that we continue to see some progress," the close pal of the Formula One legend added.
The family of Michael Schumacher has yet confirm these claims. Stay tuned to Korea Portal for the latest news and updates about Michael Schumacher.
© 2018 Korea Portal, All rights reserved. Do not reproduce without permission.