Michael Schumacher Health Condition Latest News & Updates: Formula One Legend Confirmed Getting Better Since Accident? Corrina, Mick Continue Making Public Appearances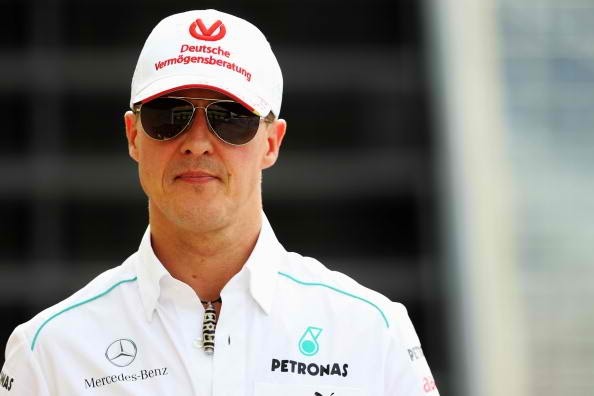 Million fans of Michael Schumacher remain clueless on his current health state three years since his tragic accident at the French Alps. Now, new reports are claiming that the Formula One legend is now getting better after his wife, Corrina, appeared on the F3 debut of their son, Mick.
Daily Star reported that confirmed that Corrina Schumacher has attended the debut of her son, Mick, on his track debut. According to the news outlet, the wife of Michael Schumacher has kept a low profile during the said event at Silverstone.
Mick Schumacher reportedly finished sixth, eighth and 18th during the said event, which was attended by his mom, Corrina. While only a few eyewitnesses have noticed the better half of Michael Schumacher in the area, FIA president Jean Todt took to Twitter to express his gratefulness and confirm the attendance of the Formula One legend's wife.
In the said post, Jean Todt wrote: "It's good to be at Silverstone with Corinna and Mick. It reminds us of the good times." Because of this, fans cannot help but speculate that Michael Schumacher could possibly be doing better now since Corrina and Mick have started appearing in public again.
As a matter of fact, Poor Primadonna has previously reported there were claims saying that Michael Schumacher is doing very well on his therapies and medications, which sparked reports that he is now getting better and better each passing day. Even the friends of the Formula One legend have expressed their affirmances over the supposed better health condition of the German racer.
"There are encouraging signs and we are all praying every day that we see more of them," Ross Brawn has said about the current health condition of Michael Schumacher. "All I would say is there is a lot of speculation about Michael's condition, most it's wrong and we just pray and hope every day that we continue to see some progress," the Formula One legend's pal went on, Korea Portal previously shared.
While these reports could possibly be true, it should be noted that no official details about the health condition of Michael Schumacher have been confirmed until now; thus, fans should take everything with a grain of salt until it has been proven true and correct.
© 2018 Korea Portal, All rights reserved. Do not reproduce without permission.