China Uses Young Rappers to Warn South Korea Against THAAD
by
Ribhu .
/ May 19, 2017 10:43 AM EDT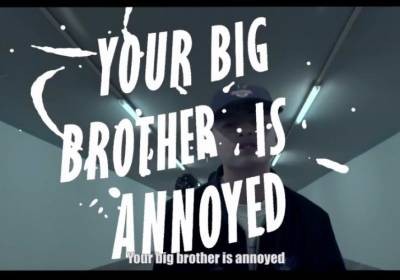 China is communicating their substantial resistance on THAAD (Terminal High Altitude Area Defense). This time, to oppose the cause and put forward their case, China has brought a group of young rappers.

China, it appears, believes that this way of resistance could be unique. Kids have been an efficient way of bringing up problems and protesting against them. China, with this move, seems just to do that. Kids have been previously used in funny and informative commercials, but using them in a diplomatic issue is a move which is generally quite expected, but China, nevertheless, pulled the card.

Rappers endorsed by the government of China as of late released a music video with respect to the issue on the sending of THAAD or Terminal High Altitude Area Defense. CD REV, one of the rappers of the gathering, uncovered that they got assistance from government authorities to finish and advance the video on foreign sites.

In the music video, the Chinese rappers talk up in the interest of their country, and disclose to South Korea that ''Your big brother is annoyed'', ''You're going too far''. The group also chants, ''We say no, no, no'', to emphasize China's disappointment on South Korea's activities.

The music video is not by any means the only way China has diplomatically communicated their resistance on THAAD. China has additionally been "banning" Korean entertainment and boycotting Lotte, which gave the land to THAAD sending. The pressure between China and South Korea is required to ceaselessly have an impact, on legislative issues as well as on business and entertainment industries.

It will be interesting to see South Korea's take on this matter. Would they, to put their case to China, be using kids to drop a song? Let us hope not - having kids play around with diplomatic ideas could hardly appear to be a popular idea.
© 2018 Korea Portal, All rights reserved. Do not reproduce without permission.