Why Jimmy Fallon Doesn't Go After Donald Trump
by
Mudit
/ May 19, 2017 09:13 PM EDT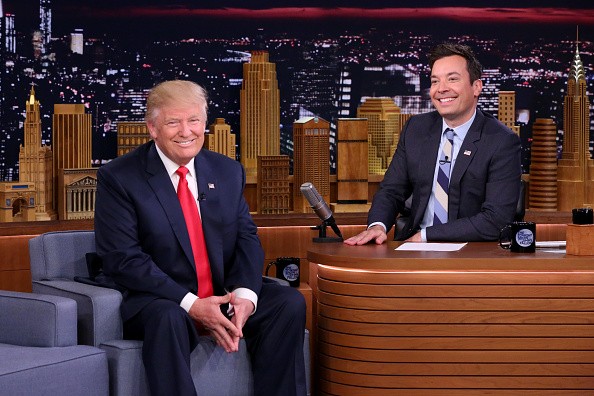 May 17th, 2017: The Tonight show host, Jimmy Fallon has been facing a lot of backlash on social media lately. As the latest pop culture has become to make fun of the recently elected President of America, many feel that Jimmy Fallon was playing it safe by not making Donald Trump Jokes. Some even felt that Jimmy Fallon might be in cahoots with Donald Trump.
In a recently published New York Times profile piece, Jimmy Fallon was seen defending his stance and explaining the reasons as to why he chose not to do regular jokes on the Trump administration.
Jimmy Fallon was quoted saying "I don't want to be bullied into not being me, and not doing what I think is funny, just because some people bash me on Twitter, it's not going to change my humor or my show."
The Tonight show host even went on to say "It's not 'The Jimmy Fallon Show.' It's 'The Tonight Show". It is kind of refreshing to see Jimmy Fallon's respect for his show and the brand that he works for. Unlike Jimmy Kimmel and Stephen Colbert who have centered their show around the Trump Administration's politics, Jimmy Fallon still wants to stay true to his 'Roots'. (pun intended)
Jimmy Fallon went on to add "People that voted for Trump watch my show as well". Jimmy Fallon's dedication to his audience reflects in the shows TRPs as well. The Tonight show is currently the top-rated program on US television right now.
© 2018 Korea Portal, All rights reserved. Do not reproduce without permission.