'Star Wars Battlefront 3' Latest News & Update: New Characters, Modes, Story Enough To Reach 14M Sold Copies Target In 2018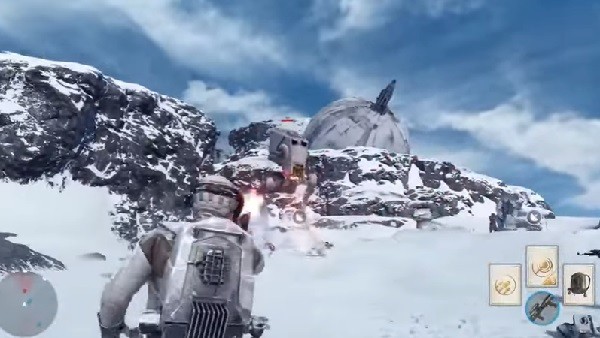 "Star Wars Battlefront 3" is expected to ship 14 million copies by March 31, 2018. However, Electronic Arts aims to ship more than that.
"Star Wars Battlefront 3" Brings Major Changes In Features
"Star Wars Battlefront 3" comes with major changes in features, which were based on the feedback from the fans. According to reports, the new installment will have a new single player campaign, characters, modes, vehicles and a brand new story among others.
The new content of "Star Wars Battlefront 3" will be more than three times the size of the first game of the series. Furthermore, EA also hints of a huge plan for live services plan that will be discussed on the EA Play and E3 event.
In other news, Electronic Arts also disclosed the company's preliminary financial results for the fourth fiscal quarter, and fiscal year 2017. Reports indicate that Fiscal 2017 was a milestone year for the game developer, and that the company looks forward to Fiscal 2018 for more innovations. Meantime, "Battlefield 1" has reached 19 million players, while "FIFA 17" has hit 21 million players, Gamepur reported.
DICE Reveals "Star Wars Battlefront 2's" Inferno Squad Details
New details about the new Inferno Squad in "Star Wars Battlefront 2" have been revealed by DICE. The game developer explains that it is an imperial spec ops team that appear to be an elite team of super agents. According to reports, the squad is trained as elite commandos and deadly starfighter pilots.
In "Star Wars Battlefront 2," the Inferno Squad is an Imperial shield that go against the threat from the Rebel Alliance. The team is believed to be fearless amid sedition, striking the unseen and returns into the darkness of deep space. As the game opens, the players are set on a journey with this team through the Empire's final hour, Gaming Bolt reported.
© 2018 Korea Portal, All rights reserved. Do not reproduce without permission.