Henry Shocked Roy Kim By Revealing His Feelings For His Sister on 'Happy Together'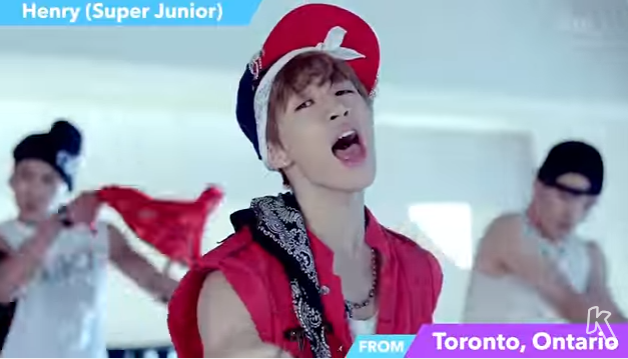 On a recent episode of South Korean variety show "Happy Together" that aired on May 18 showed Henry revealed to Roy Kim his romantic feelings for Kim's older sister. The sudden declaration was followed by the funniest reaction from the 23-year-old South Korean singer.
According to Soompi, Henry said that he knew Roy Kim's sister through a mutual friend and she is his ideal type of girl who looks extremely beautiful. "When I first met her, she made me very nervous, and I'm not a kind of guy who gets nervous easily," said the 24-year-old singer and rapper. Henry further added to Kim's surprise by revealing that he went to camping with Kim's sister Noona to the Han river.
This news completely shocked Roy Kim, who showed real concern about his sister and asked Henry, if both of them were alone. Although Henry assured him that some of his friends were also accompanied them, but added that how his eyes were concentrated on Noona. In a report by All KPOP, later in the KBS 2 "Happy Together" Thursday's episode, Henry also expressed his desire to make Roy Kim his brother in law as he would like to get married to someone like her.
The K-Pop star further added that he is ready for his future wife and it's already been 9 years since he had dated anyone. "I even considered signing up for marriage making companies as my partner would not appear," said Henry. It was certainly a very funny episode to watch as, during the entire conversation, Henry kept talking about how he would love to marry Roy Kim's sister, which consequently made Kim brought to immense yet awkward laughter and hide his face in shame. It was the funniest reaction one could ever expect on a TV reality show.
© 2018 Korea Portal, All rights reserved. Do not reproduce without permission.