Shin Min Ah Displays Youthful Charm, Kim Won Bin's Girlfriend Reveals Beauty Secret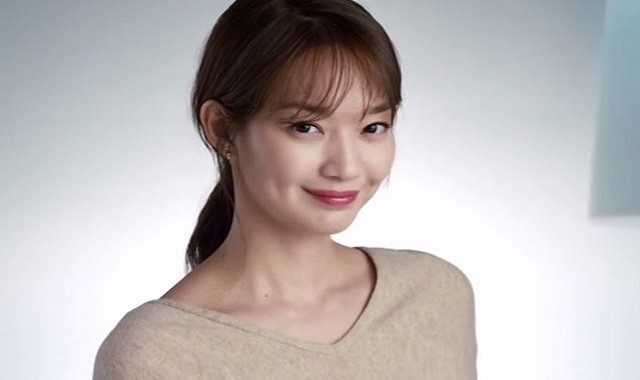 Shin Min Ah recently unveiled her classy and fashionable side in the latest issue of a fashion magazine. Apart from showcasing her chic fashion stylings, Kim Won Bin's girlfriend also shared her beauty secrets.
The "Tomorrow With You" actress was the epitome of classic beauty in the June issue of the magazine Cosmopolitan Korea. Shin Min Ah's photo stills, as obtained by All Kpop, showed the South Korean celebrity with a shorter hairstyle as she posed in several fashion ensembles.
In one of the images, Shin Min Ah displayed her trademark dimples as she smiled directly at the camera. Wearing a sleeveless blue dress with what appears to be crocheted patterns, the actress exuded elegance and youthful charm. Another picture also showed Kim Won Bin's girlfriend looking classy in a beige-colored long-sleeved top with oversized buttons and a wide belt with a gold buckle.
Shin Min Ah shared in an interview with the same magazine that her secret to staying beautiful consists of a combination of exercise, taking good care of herself and maintaining inner peace. Trying to avoid stressful situations is one way to help achieve inner peace, including learning to cherish herself, according to the actress. Kim Won Bin's girlfriend also highlighted the importance of knowing when to stop berating herself when faced with failures.
Shin Min Ah added, "I also have trouble finding inner peace, and worry about it often. But I think it's important to protect myself and cherish myself. Even if you don't like something about yourself, you comfort yourself about it."
In other news, Kim Won Bin and Shin Min Ah were previously spotted enjoying a date in public. A Thai blogger who visited South Korea in April saw the celebrity couple enjoying a meal together at the same restaurant that he was dining in, Koreaboo reported. Despite asking the restaurant owner if he can request for autographs from the two stars, the owners declined the request to give the said couple privacy.
Shin Min Ah and Kim Won Bin started dating in July 2015. Meanwhile, the actress last appeared in the tvN drama "Tomorrow With You" that aired from early February until late March.
© 2023 Korea Portal, All rights reserved. Do not reproduce without permission.