SHINEe Shares Secret To Longevity, Success Amid Strong Competition In K-pop Industry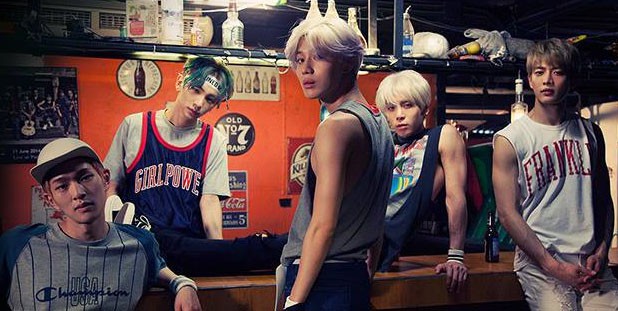 SHINEe has maintained a strong foothold as one of the top 3 K-pop idol groups since their debut some 10 years ago and yet they continue to amaze their fans with more new materials and explosive performances with each outing. However, fans have always wanted to know what the secret was to the group's success even amid the growing number of new groups in the K-pop industry.
In an interview with CNN, Key, Onew, Minho, Taemin, and Jonghyun shared their thoughts on what makes SHINEe still successful over the years. They also shared how they managed to get along so well with each other despite the tension and pressure brought on by the entertainment industry.
According to Onew, the reason they managed to keep peace within the group is that they have learned to listen and appreciate each other's opinions. Minho said that because they have been together for so long, they have grown older and wiser together and the fact that they enjoy each other's company is just a bonus.
SHINEe did admit that the industry has grown more competitive over the years which has pushed them to adapt and evolve in their artistry. In this regard, their experience proves to be both an advantage and a source of inspiration.
"We are constantly studying and researching, but we try to gain inspiration from music and many other areas as well," Taemin explained. "From time to time, there are moments when I feel that even the smallest experiences from the past can be applied to something greater in the future."
SHINEe is currently on their first solo tour in the US which proved their formidability as a K-pop group when they managed to fill stadiums with screaming fans. This is the first time the group has been on a full concert tour of the US since their initial visits initially involved fan meetings. They said they are thrilled with the experience and are having tons of fun interaction with their American Shawols (SHINee World), the group's official fandom.
SHINEe members promised their fans that they will continue to work hard, produce more music and come up with more albums in the future. SHINEe is set to take on Japan after the US leg of their concert tour.
© 2018 Korea Portal, All rights reserved. Do not reproduce without permission.