Google I/O 2017 Highlights: Google Lens & TPUs, AI & Machine Learning Is The Next Big Thing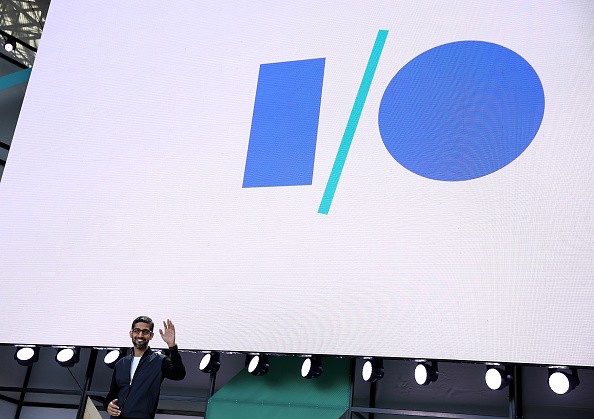 Google's I/O 2017 is all about AI-first future. The CEO Sundar Pichai unveiled new products and shared vital information about company's AI first future. The company is rethinking all of its products for AI and machine learning and we can expect it as the next big thing in near future.
The Google I/O 2017 concluded company's dominance when it comes to Google search, Maps, and other products. Google search will now learn differently by using machine learning. Google Maps will automatically recognize signs and video calling uses machine learning for low-bandwidth situations.
The company is planning to use cameras and speakers as the input device. The company has even unveiled a lens feature for its assistant service which will inform users what is in front of their phone camera. Google I/O 2017 shows a perfect example of how the tech giant is trying to get ahead of the latest preference for photos against the text.
The first technology that was announced at Google I/O 2017 is Google Lens. According to Forbes, Google Lens is a step on the right track towards the Mixed Reality world the industry has been priming us for the last several years. Needless to say, the more Google consumers are using their cameras to capture information, the more Google knows about you and can send you more tailored ads.
Besides, Google I/O 2017 has introduced Cloud TPUs which is the second generation of Google's Tensor Processing Units for Google Cloud. Google claimed that it will greatly accelerate machine learning workloads. The latest TPUs will even deliver up to 180TLOPS with the ability to combine into pods of 64TPUs with impressive 11.5 petaflops.
Google I/O 2017 has even taken care of the fast paced people coping with the fastest technology. Gmail on Android and iOS now has an automated response feature called Smart Reply which enables you to select up to three replies that are based on the received email. Besides, Google has even upgraded Google's photo service with a feature called suggested share which can automatically share photos with an option called shared libraries.
© 2018 Korea Portal, All rights reserved. Do not reproduce without permission.