Rick And Morty' Season 3 Episode 2: Rick Finally Finds True Love?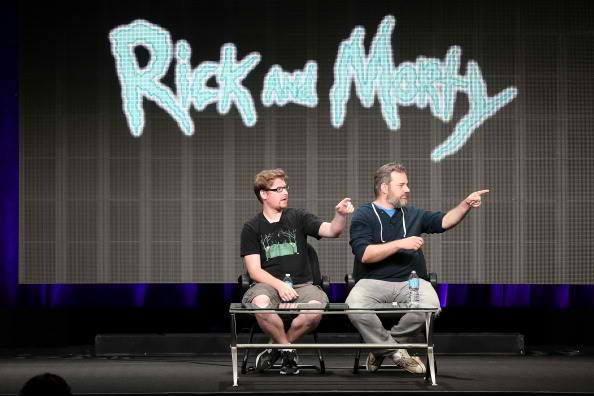 After a great time of waiting, fans were deeply comforted when Adult Swim released the first episode of "Rick and Morty" Season 3 last April. However, it seems like they need to wait once again as the creators are still quiet with the launch date of its second episode. Sources told that the said episode would be out this summer and would unfold interesting story between the show's main characters. What could viewers expect from the upcoming preview?
According to sources the most-awaited "Rick and Morty" Season 3 Episode might be out real soon. And as clues start to tease in online, fans are speculating the upcoming scenarios in the upcoming episode. It was even revealed that Adult Swim is all pumped up to bring in some series of twist, turns and revelations on the show.
As per Inverse, the title for "Rick and Morty" Season 3 Episode 2 says it all. News admitted that "Rickmancing the Stone" would be totally alike with the 1984 film of Michael Douglas and Kathleen Turner. It was told that during that time the actual title of the film was "Romancing the Stone", where it was set in a Colombian jungle. To make the long story short, the main characters of the film fell in love with each other and decided to take on a journey together.
With that, fans are speculating that "Rick and Morty" Season 3 might get some of the scenes from the said film. These include the character capturing an alligator to get a specific object and making a marijuana campfire.
Not just that, rumors also told that the upcoming episode might feature the romance between Rick and someone. However, it was reiterated that this could not be possible as the latter is very strong in his conviction when it comes to love. On the side note, there is a big possibility that Morty might be enjoying his time with the girls as he goes on a long journey.
Meanwhile, Celebeat reported that fights between Rick and Morty might be evident in the current installment. As it was revealed, the latter does not trust and like the former, which could eventually yield to turning against each other.
© 2018 Korea Portal, All rights reserved. Do not reproduce without permission.