Park Hyung Sik, Park Bo Young Are Relationship Goals, Here's Why
by
Pradeep
/ May 19, 2017 12:46 PM EDT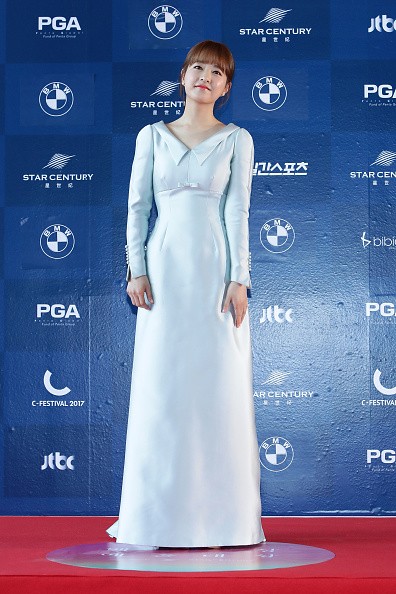 Ever since TV stars Park Hyung Sik and Park Bo Young were spotted sharing a romantic time on the show 'Strong Woman Do Bong Soon,' speculations regarding the two dating have been emerging online. Needless to say, they have garnered a lot of popularity, thanks to their sizzling chemistry on-screen. Due to the ease and comfort of which, they are seen together, fans have started to hope that they might be dating in real-life. Now, a recent online report is apparently claiming that the couple may be dating in real-life.
As per reports, Park Hyung Sik and Park Bo Young were recently spotted spending quality time together at a travel event recently. The travel-event took place in Singapore. Both of them looked spectacular together. Park Bo Young looked sweet and petite while sporting a short dress. However, it also caused some trouble at the event. When she was provided with a pair to sit on, it turned out to be quite high for her.
As recounted by KPopstarz, Park Hyung Sik was quick to come to her rescue. Just like how an ideal partner or a gentleman would behave, he offered to switch the seats with her. Moreover, he even apparently requested for a blanket so that Park Bo Young can make use of it to cover up.
According to another report published by Korea Boo, Park Hyung Sik has been fond of Park Bo Young since quite a long time. At many occasions, he has even expressed his respect for the actress. He has been heard saying that he really admires the fact that she is passionate about her work and is an ideal woman for any man. As much as the fans want the two be dating in real-time, there hasn't been any official word regarding their relationship.
© 2018 Korea Portal, All rights reserved. Do not reproduce without permission.