'Pokemon Stars' Release Date & Updates: Game Might Be Launched at Nintendo Direct Just Like 'Splatoon 2' & 'ARMS'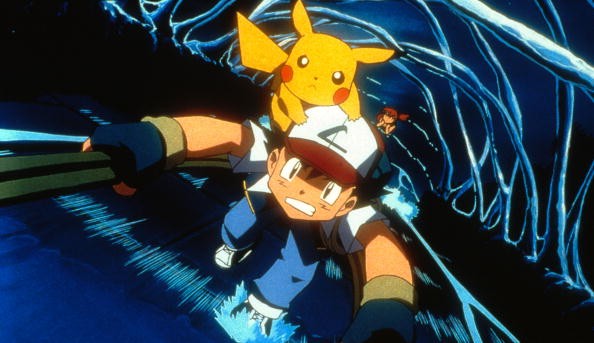 There are hundreds of ongoing speculations and rumors that revolve around the most anticipated game "Pokemon Stars." There is much hype that Nintendo is planning a Pokemon Game for its Switch gaming console. The Pokemon game could be called as "Pokemon Stars" or "Pokemon Eclipse."
Although there are many speculations for "Pokemon Stars" for Nintendo Switch, it was predicted that Nintendo might release the game at E3 in 2017. But recently Nintendo declared that it is not going to participate in E3. So, there are chances that the game could be launched anytime soon.
Recently, the rumors that Nintendo might launch games for Switch this weekend were true, but the developers didn't reveal "Pokemon Stars." Nintendo launched "ARMS" and "Splatoon 2" on its Direct live presentation on May 17th. As the developer wanted to release the new games through the live presentation, it can be also expected that "Pokemon Stars" could be launched at Nintendo Direct through the live presentation on YouTube.
Besides, there are many ongoing rumors that claimed that "Pokemon Stars" might not be developed for Nintendo Switch. Nintendo is planning to do something different with the game and it is rumored that the game might be launched for Nintendo 3DS as a successor of "Pokemon Sun and Moon." Previously, Nintendo had concluded that Nintendo Switch is a hybrid platform and planning a Pokemon Game for a hybrid gaming console is going to be difficult for their developers.
The Nintendo Switch players are excited about "Pokemon Stars" to be launched as the Pokemon game for their gaming console. The players believed that if there will a Pokemon game for Nintendo Switch, it could be completely different from the rest of the Pokemon games. While some of the players were not happy with the title of the game and confessed that the title does not make any sense as the Sun itself is a star. Let's hope that Nintendo Switch players will get their first Pokemon game soon.
© 2023 Korea Portal, All rights reserved. Do not reproduce without permission.