iOS 10.3.2 Jailbreak News & Update: Pangu's Wait Is Over, Next Jailbreak Might Be Releasing Soon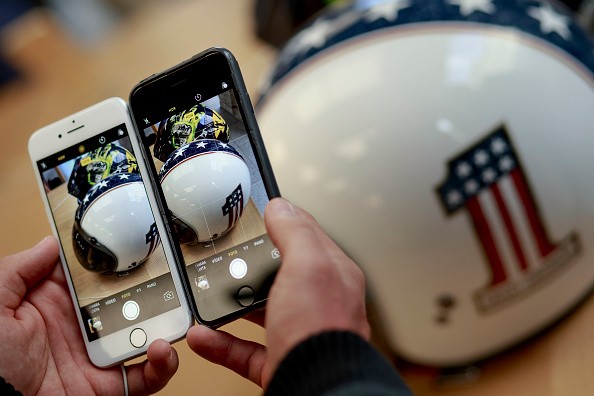 The vicious fight between Apple and hackers has taken a new turn when Apple released the latest version iOS 10.3.2. The infamous hacker group Pangu has declared that the next iOS 10 Jailbreak will be released as soon as Apple released it's iOS 10.3.2. Now, the latest version of OS is available for public beta and it seems that the hackers are going to crack the code and might launch a Jailbreak for iOS 10.3.1 and 10.3.2 as well.
Previously, iPhone users were disappointed to know that hackers are taking safety measurements for releasing iOS 10 Jailbreak. Besides, some of the hackers even warned the users to deny using Jailbreak as it could destroy the entire data. But Pangu has given a new hope to the users as it announced that it will be going to launch iOS 10 Jailbreak as soon as iOS 10.3.2 will be out.
It is possible that Pangu has a different plan for launching iOS 10 Jailbreak, as after the release of iOS 10.3.2, it can release the Jailbreak for both the versions i.e. iOS 10.3.1 and 10.3.2. With the launch of iOS 10.3.2, the hackers can test their codes on the latest version and can detect flaws in the code before releasing it.
On the other hand, Apple has tightened the security with the recently updated iOS 10.3.2 version. The latest update only includes minor bugs fixing, but even includes lots of security codes to prevent iOS 10 Jailbreak. Apple's new File System called the APFS is designed to prevent hackers from learning Apple's code.
Apple's secured files couldn't stop hackers from providing the next iOS 10 Jailbreak to the users. They decided to team up in order to defeat the latest system. According to Blorge, Pangu and Yalu102 are now working together as a team to render the users with the latest untethered jailbreak. Let's see if they will be successful in providing the next jailbreak for iOS 10.3.1 and iOS 10.3.2 as well.
© 2018 Korea Portal, All rights reserved. Do not reproduce without permission.