Apple Watch Series 3 Release Date & Update: Blood Glucose Monitoring Technology Might Feature To The Upcoming Smartwatch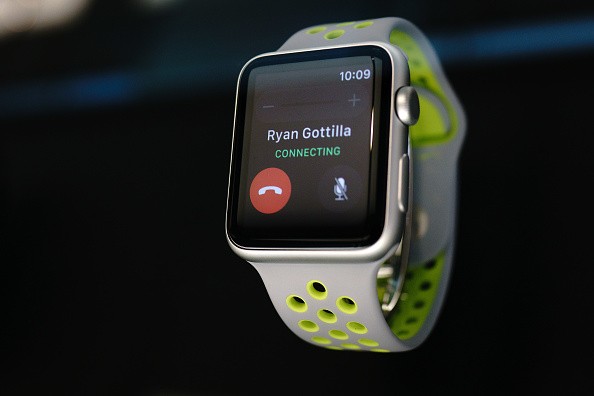 Apple Watch Series 3 is expected to arrive this year and based on the new reports, this new smartwatch will feature a health-friendly technology. It was said that the new Apple gadget will feature an advanced technology that would allow the smartwatch to read blood glucose levels without even drawing the user's blood.
In the past years, the Apple hired around 200 PhDs at a time when the tech giant started to become very keen on innovating the Apple Watch's health monitoring capability. According to the BGR report, the tech company has its sights on the growing number of diabetics across the globe, and the company is determined to introduce a glucose-monitoring feature to their new upcoming Apple Watch Series 3.
Based on the fast growing technology today, it is not surprising to see new innovations to the current gadgets, however, with this new blood monitoring technology installed to the Apple Watch Series 3 is a kind of thing we never imagine. Looking for this new idea, the smartwatches seems to enter into its new phase.
On the other news, in connection with the new health feature to the Apple Watch Series 3, the Cupertino-based tech company recently acquired the Finnish company Beddit, a firm that specializes in sleep-tracking devices as well as apps for iOS devices. Apple did not announce the acquisition of the firm, but the Privacy Policy of the Finnish company accidentally leaked the information, says the CNBC.
Stated on the Beddit's Privacy Policy, in accordance with the Apple Privacy Policy, the firm will collect, use, as well as disclose information obtained by means of the app. Also, the Beddit mentioned that the related data that it collects, such as respiratory data and heart rate, can be shared with the tech giant company's health app and probably with the Apple Watch Series 3.
The Apple still mum about this new health feature on their upcoming device. The Apple Watch Series 3 is expected to launch this year.
© 2023 Korea Portal, All rights reserved. Do not reproduce without permission.