'Chicago PD' Renewed For Season 5, Sophia Bush Returns On The Show?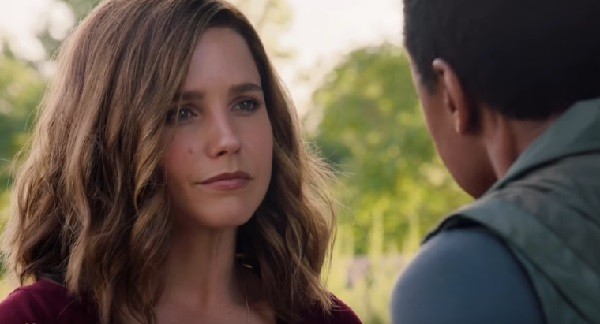 After the season finale of "Chicago PD", fans are left wanting for more of the series. Sources told that viewers were craving for updates regarding the premiere date of the TV show's season 5. With that, news confirmed that "Chicago PD" is renewed for another season and is set to unleash more thrill and adventure in its upcoming episodes. Moreover, the show is also set to return in Fall 2017.
According to Heavy, NBC confirmed last May 10 that Chicago PD would be having its fifth installment, alongside Chicago Fire and Chicago Med. However, it was reiterated that the channel is still uncertain if Chicago Show and Chicago Justice would be renewed once again. It was explained that each Chicago series were tied with one another, which could make crossovers possible once in a while.
News revealed that the decision of renewing PD was smooth and fast as the show depicts the highest viewership ratings to date. The said show was already a constant part of everyone's Wednesday life, together with SVU, Law & Order and Blindspot. The hit series raked in 6.538 million during its fourth installment with 1.38 rating in the 18-49 demographic. Sources told that the said statistics were quite low compared to the season three, but still higher compare to the other series being shown today.
It was remembered that Chicago PD Season 4 ended with some series of cliffhangers. Bunny was accused of killing Linday's boyfriend. Not just that, police also wanted to investigate the current actions of Lindsay. Moreover, it was confirmed that upcoming installment might answer all the hanging questions from the previous season. Also, Halstead might be marrying Lindsay this time.
As Jesse Lee Soffer stated, "Halstead is thinking about asking her to marry him, Lindsay's character gets into a lot of trouble. She goes too far in the interrogation room. We have to wait and see if she still has her job [and] if she can stay in the unit. Boyd is going to try and take care of business and come to the rescue."
Meanwhile, Carter Matt reported, that because of the series' storyline, Chicago PD might be renewed over and over again in the next years.
© 2018 Korea Portal, All rights reserved. Do not reproduce without permission.