2NE1 News: Blackjacks Celebrate 2NE1's 8th Debut Anniversary With #2NE1TOINFINITY Twitter Party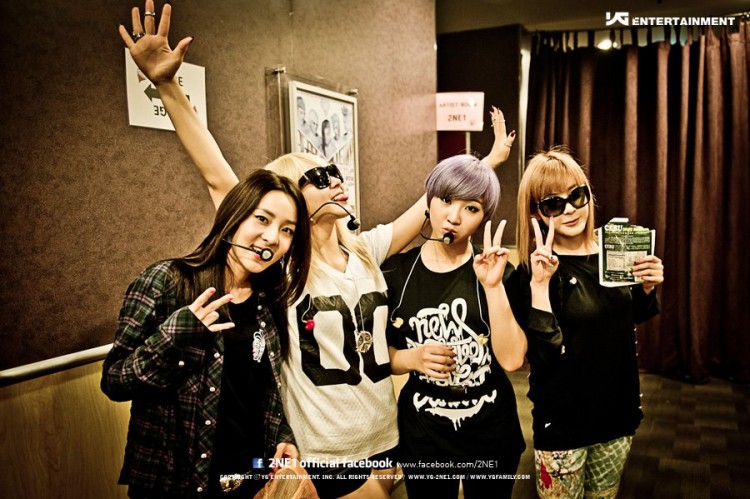 2NE1 may have already disbanded a year ago but this does mean that Blackjacks have forgotten the iconic K-pop girl group's 8th debut anniversary. With the hashtag #2NE1TOINFINITY, fans reminisced the things they loved the most about CL, Sandara, Park Bom and Minzy.
"Once a Blackjack, always a Blackjack," one fan said about being a 2NE1 fan. Blackjacks are 2NE1's official fandom as the four members each represent a suit a card deck. "We miss you girls, our queens," said another fan.
Fans also flooded Twitterverse with pictures of 2NE1, their music videos, clips from their concerts and many happy memories throughout their seven years together as a group. Even Sandara joined in on the fun and tweeted an old snap of the four members just as they were about to debut. Sandara's signature palm tree hairstyle can be seen in the photo.
2NE1 was disbanded a year ago by YG Entertainment after 2NE1 maknae Gong Minzy moved to Music Works to embark on a solo career. The remaining members CL, Sandara and Park Bom remained with YG to embark on their individual careers after releasing a final single "Goodbye" with only three members.
Minzy has released her first solo album "UNO" with the title track "NINANO" getting a lot of positive feedback and her 2NE1 unnies couldn't be prouder. They each posted their congratulatory messages on their social media accounts and displayed the signed copies of "UNO" that was sent to them by their beloved maknae. Despite early reports of discord among the group members, they have maintained and proven that they remain close despite their different personal and professional endeavors.
2NE1 leader CL is also busy working on her solo album "Lifted" which is being targeted for international release. CL, who is the upcoming cover girl of next month's edition of W Korea, is working closely with Justin Bieber's agent Scooter Braun for her plans to penetrate the US market while Sandara is now enjoying success as an actress after her debut film "One Step" was received well by moviegoers. She is currently busy shooting for her next film "Cheese in the Trap" and is said to be preparing for a summer release of her solo album, as well as launching her own clothing line and youtube channel, Kpopstarz reported.
2NE1's main vocalist of Park Bom recently figured in some confusion regarding her comeback when she claimed that she would be doing a comeback under YG Entertainment's sub-label "The Black Label" but the agency claimed that there was no such contract. It remains to be seen how YG will be handling Park Bom's comeback pending an official announcement
© 2023 Korea Portal, All rights reserved. Do not reproduce without permission.
Tags:
2NE1 rumors
,
2NE1 news
,
2NE1 updates
,
Sandara park News
,
Sandara Park Updates
,
CL News
,
CL updates
,
CL solo album Lifted
,
Minzy news
,
Minzy updates
,
Park Bom news
,
Park Bom updates
,
Park Bom solo album
,
Sandara Park One Step
,
Sandara Park Get it Beauty
,
Kpop
,
K-pop
,
kpop news
,
k-pop news
,
CL and Scooter Braun
,
Justin Bieber