Park Seo Joon Teases Great Chemistry With 'Descendants Of The Sun' Actress Kim Ji Won In 'Fight My Way'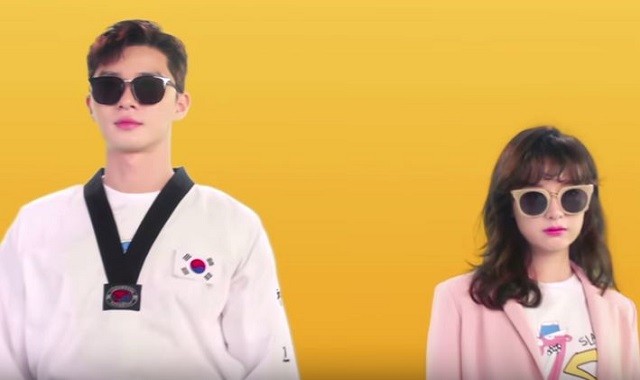 Park Seo Joon will soon return to the small screens with the upcoming KBS drama "Fight My Way." Recently, the "Hwarang" actor shared his thoughts about working alongside the "Descendants of the Sun" star Kim Ji Won and what viewers can expect from their respective roles in said series.
"Fight My Way" co-stars Park Seo Joon and Kim Ji Woon both candidly answered questions from local reporters during a recent interview. Despite the two South Korean celebrities' first on-screen pairing, the "Hwarang" actor commented that he was able to form a good working relationship with the "Descendants of the Sun" actress soon after filming activities for the KBS drama started.
Park Seo Joon even mentioned how he and Kim Ji Woon became close while filming "Fight My Way" and even teased of his great chemistry with the actress, Korean news outlet News20 Busan reported. The "Descendants of the Sun" star also gushed over the "Hwarang" actor and revealed how his various ideas for the KBS drama's scenes made filming more enjoyable.
Apart from the actor's onscreen chemistry with Kim Ji Woon, Park Seo Joon also talked about his role in the upcoming series "Fight For My Way." Portraying the former taekwondo athlete turned small time mixed martial arts fighter, Dong Nam, the "She Was Pretty" star shared that his character has a special bond with the actress' character Ae Ra. However, the two friends' platonic bond will develop into a romantic relationship as they go through life's hurdles together.
Meanwhile, Park Seo Joon recently revealed why he decided to join the cast of "Fight For My Way." In an interview with OSEN, he revealed that he felt drawn to portray the role of Dong Nam and the said character's optimism to continuously fight through life's challenges to reach his dreams.
"Fight For My Way," also known as "Third-Rate My Way," will premiere on May 22 on KBS. New episodes will then be released every Monday and Tuesday.
© 2023 Korea Portal, All rights reserved. Do not reproduce without permission.