Joo Won Left For Military Enlistment, Actor Shared BoA's Message Before He Left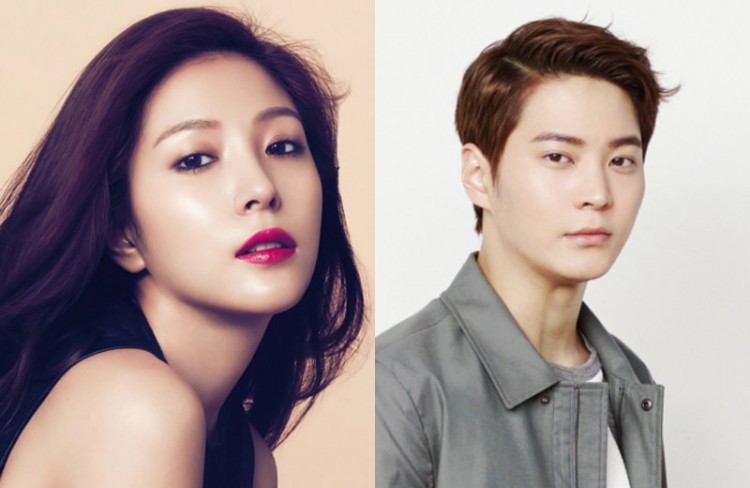 The actor Joo Won is left for his enlistment day, but before he goes, his girlfriend left him a message that he proudly shared to the public. The actor's girlfriend, BoA, wish him safe and healthy on his military duties.
"It may seem like a long time, but it's really not... return safely and in healthy condition." Says BoA with just a day left until Joo Won enlistment day.
On the actor's side, onto his thoughts in leaving for the army, Joo Won also said, "I'm leaving tomorrow, but I'm actually in a good mood at the moment." He then added, how he was looking gloomy despite having an enjoyable time with his friends' days before. "My friends told me to 'brighten up a bit.'"
The actor Joo Won will serve the military duties for 24 months as the mandatory law in the South Korea. A lot of actors are also scheduled this year to start their enlistment in the military, like Lee Min Ho, Jang Geun Suk, Kim Soo Hyun, Super Junior's Kyuhyun, and other more. Actors Junsu of JYJ and T.O.P. of BigBang are already started their duties las February.
On the other hand, the actor Joo Won has an upcoming drama series scheduled to air in SBS. This drama series titled "May Sassy Girl" will cast the actor together with Oh Yeon Seo and it is expected to arrive this May 29, 2017.
The "My Sassy Girl" starring Joo Won and Oh Yeon Seo is the historical remake of the classic "My Sassy Girl!" 2001 movie, which cast by actress Jun Ji-hyun and actor Cha Tae-hyun. The new drama series is directed by Oh Jin-Seok and it consists of 16 episodes.
For now, we wouldn't get any project from Joo Won. But after his military duties, we expect more projects for the actor.
© 2023 Korea Portal, All rights reserved. Do not reproduce without permission.