Kim So Hyun Reveals INFINITE's L True Personality On 'Ruler: Master Of The Mask' Set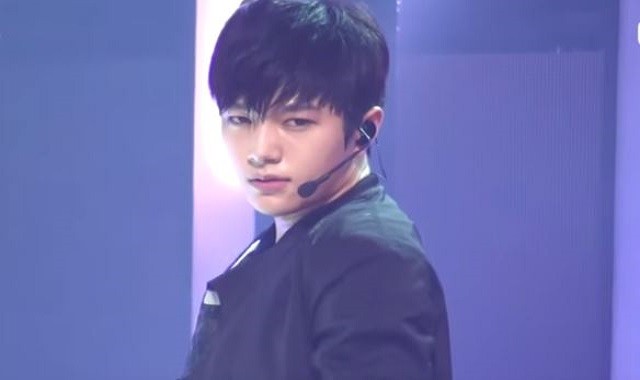 INFINITE's L recently disproved the first impressions that some of his "Ruler: Master of the Mask" castmates had about him. The Kpop idol's co-stars Kim So Hyun, Yoo Seung Ho and Yoo So Hee even agreed that the singer was very different from the image that he projected.
The lead cast of "Ruler: Master of the Mask" made a guest appearance on the MBC program "Section TV Entertainment Relay" where they shared their thoughts about working with INFINITE's L, also known in the acting world as Kim Myung Soo. When asked who among them showed a different personality from their first impression, Kim So Hyun, Yoo Seung Ho and Yoo So Hee unanimously chose the Kpop idol, Soompi reported.
Kim So Hyun explained how she first thought that INFINITE's L might be a quiet type of person. However, after working with the Kpop star on the set of "Ruler: Master of the Mask," the "Let's Fight Ghost" actress discovered that he has an energetic side. She even described him as a charming man.
The actress' assessment was seconded by Yoon So Hee who teased that INFINITE's L has a unique charm. Despite the said celebrity's status as a Kpop idol, the singer possesses an "old man" charm, according to Yoon So Hee.
INFINITE's L portrays one of the lead characters in "Ruler: Master of the Mask" namely the commoner Lee Sun who is set to impersonate the crown prince Lee Sun (Yoo Seung Ho). Tasked to temporarily wear the said monarch's mask, the Kpop idol's character will pretend to be the crown prince while the latter investigates a powerful group wielding control of the nation's water resources.
In other news, "Ruler: Master of the Mask" made an impressive debut posting strong viewership shares that already surpassed 10 percent. The premiere episode of INFINITE's L historical drama reached nationwide TV ratings of 9.7 percent and 11.6 percent for its first and second halves, respectively. Meanwhile, episode 3 registered nationwide viewership ratings of 10.5 percent with episode 4 climbing to 12.6 percent, according to Nielsen Korea, as cited by Yonhap News.
"Ruler: Master of the Mask" airs two thirty-minute episodes every Wednesday and Thursday on MBC. Watch a teaser clip below:
© 2023 Korea Portal, All rights reserved. Do not reproduce without permission.