Dakota Johnson Speaks Up, Jamie Dornan Overly Protective Of The Actress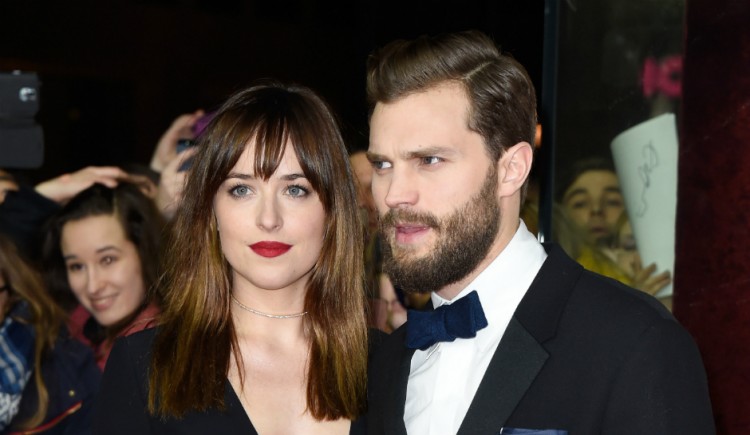 There is no doubt that Jamie Dornan and Dakota Johnson are one of the hottest onscreen couples to date, as they portrayed the role of Christian Grey and Ana Steele in "Fifty Shades Darker". As a matter of fact, rumors are speculating that the two are already dating despite the fact that Jamie Dornan is already committed with Amelia Warner. Moreover, Dakota Johnson implicitly believed that her co-star is keeping her safe in every way. Will their romance go beyond the movie screens?
According to Celebeat, allegations between Jamie Dornan and Dakota Johnson have made the former overly protective of the latter. When asked, the actress is seemingly convinced that Jamie Dornan is always safeguarding her, even while they are working on their romantic scenes.
However, Dakota Johnson debunked all the rumors against them and cleared that their relationship would always be on the basis of professionalism. Moreover, the actress also hinted that "Fifty Shades Darker" was a perfect tool for them to be good friends and stay just like that. Also, Johnson confirmed that her relationship with Dornan would always depend on trust and protection.
As per Express, in an interview made with the actress, Dakota Johnson told, "We got to know each other based around the fact that I needed him to be protective of me. I needed him to be able to tell when I'm uncomfortable and when things are too heightened and too emotional."
Not just that, Dakota Johnson admitted that she admires Jamie Dornan and his family. She also tagged the actor as her "dream partner", which fans believed that Dornan is also feeling that way. Meanwhile, Jamie Dornan is seemingly satisfied and happy with what's going on in his career and personal life. The actor is currently busy filming for the movie "Robin Hood: Origins" with Taron Egerton. Also, he is all pumped up to reunite with Dakota Johnson as "Fifty Shades Freed" premieres on February 14, 2018.
© 2019 Korea Portal, All rights reserved. Do not reproduce without permission.