'Jurassic World 2' Cast Jeff Goldblum Teases New Dino Flick; Talks About "Thor: Ragnarok" Experience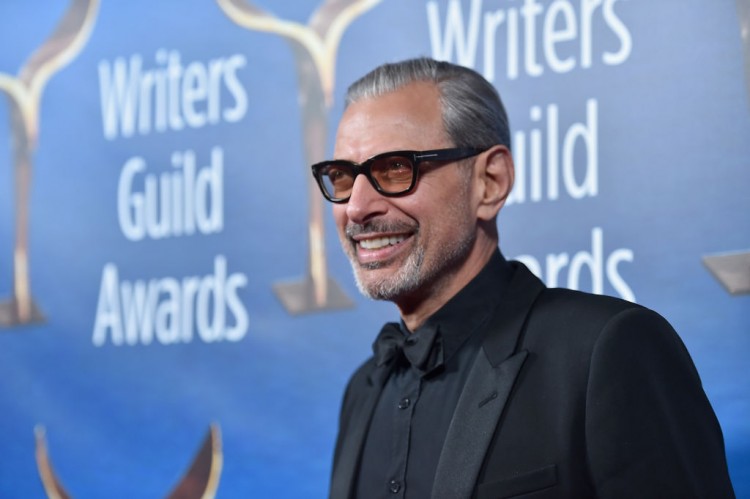 "Jurassic World 2" cast mate Jeff Goldblum shares some intriguing tidbits about the upcoming dino movie as well as his fondness of being part of "Thor:Ragnarok." The original member of the first film "Jurassic Park" is going to reprise his role as Ian Malcolm.
Goldblum expressed his enthusiasm and interest in being part of the franchise once again. In an interview with EW, the returning "Jurassic World 2" cast member revealed that he's "very interested" and that he's "looking forward" to reprising his role.
While fans can expect the same over-the-top visuals and entertainment in the sequel, Goldblum hints that the film's going to tackle more "serious issues" such as greed. The 64-year-old actor shared that "Jurassic World 2" director J.A. Bayona is "very focused" in bringing the film's plot to a "very fascinating point at which our species finds itself both in real life and this imaginary world too."
With that being said, it's quite surprising how the "Jurassic" franchise continues to evolve from being merely an exciting visual eye-candy to something that has a more deep and thought-provoking plot. Aside from Goldblum, the "Jurassic World" cast also includes "The Hunger Games" actor Toby Jones and "The Green Mile" star James Cromwell, according to GameSpot.
Meanwhile, other than "Jurassic World 2", Goldblum also shared his time while filming for another upcoming blockbuster flick "Thor Ragnarok." The 64-year-old particularly loved working with the film's director Taika Waititi. Goldblum revealed that his role in the film as Grandmaster, will be his own version of the character since the director is very "interested in improvisation."
The "Jurassic World 2" cast mate is also involved in other projects such as guest-hosting National Geographic's documentary titled "Explorer", which means fans will be seeing a lot of Jeff Goldblum in the months ahead. "Jurassic World 2" hits theaters on June 2018, while "Thor: Ragnarok" comes out later this year, November 3, 2017.
© 2021 Korea Portal, All rights reserved. Do not reproduce without permission.