'Lookout' images tease character profiles for SHINee's Key, Lee Si Young, Kim Seul Gi, Kim Young Kwang & More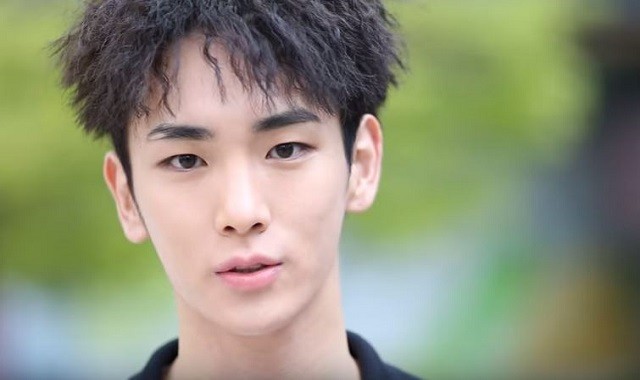 Another South Korean drama is set to delight avid fans of action suspense series given the upcoming premiere of "Lookout." Latest promo images released by MBC featured a quick peek at the characters that SHINee's Key, Lee Si Young, Kim Young Kwang, Kim Tae Ho and Kim Seul Gi will portray in the said drama.
"Lookout," also known as "Protector" and "Watchmen," will soon make its debut on the small screens and will tell the story of a vigilante crime-fighting group. In recently released photo stills, as obtained by Soompi, each of the images gave interesting descriptions of the drama's lead cast. SHINee's Key, who portrays the vigilante team's genius hacker Kyung Soo, was the only picture that gave a fresh and hip vibe.
Given the Kpop idol's poster image that showed SHINee's Key with a happy expression on his face as he grinned towards the camera, it appears that the musician's character in "Lookout" will be a bright person and one of the valued members of the team. For Lee Si Young, the actress' photo still described her character's anguish and revenge plans. Portraying the former detective Soo Ji, the said character joined the vigilante team after she lost her daughter in a crime.
Other "Lookout" photo stills described Kim Tae Joon's character Eun Joong as a passionate prosecutor, while "Pinocchio" star's Kim Young Kwang's character profile depicted his role as an ambitious person. Portraying the prosecutor Do Han, the said character harbors a deep desire to take revenge which belies his image of a shallow and go-getter man.
The last character profile image released by MBC featured the "Oh My Ghostess" star Kim Seul Gi. Avid fans can look forward to seeing the said celebrity in a different role as she portrays a tech expert in "Lookout." Unlike SHINee's Key's character who can hack into any system, the actress' character Bo Mi is a recluse who became a master at controlling and tapping security cameras.
In other news, "Lookout" star Kim Seul Gi is set to unveil details of her personal life in the MBC reality show "I Live Alone." Avid fans will soon discover the actress' personality at home and her daily routine, Korean news outlet MSeoul reported.
"Lookout" will replace "Rebel: Thief Who Stole the People," while Kim Seul Gi's "I Live Alone" episode will air on May 12 on MBC. Watch a teaser for "Lookout" below:
© 2023 Korea Portal, All rights reserved. Do not reproduce without permission.