AMD Radeon RX Vega Latest News & Update: Fails To Outperform Rival NVIDIA GeForce GTX 1070 As Specs Not Enough?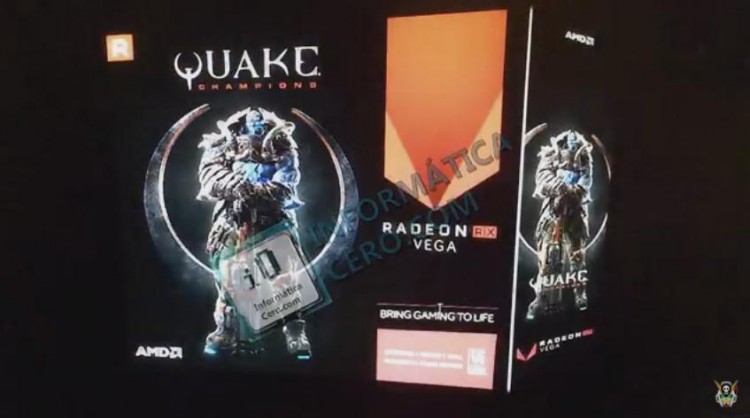 AMD Radeon RX Vega rumors and speculations have been circulating around the Internet for quite some time. Recently, reports suggest that the top of the ladder gear has not been successful in beating NVIDIA GeForce GTX 1070.
Based on the leaked result, AMD Radeon RX Vega was powered by AMD Ryzen 7 1800X processor, along with the system scoring of 5950. To compare, the GTX 1070 got a scoring of 5703, the GTX 1080 Ti jumps ahead with 8312, the GTX 1080 scores 6709 while AMD Radeon RX Vega appears to have its GPU clocked at 1GHz base as well as 1.2GHz boost.
Meantime, this is not the first time that the AMD Radeon RX Vega has been met with a number of speculations. Rumors claim that the specs may not be enough to beat the competition, specifically the NVIDIA products and Intel.
AMD Radeon RX Vega, meanwhile, is said to deliver a state-of-the-art technology that aims to beat its competitors. Incidentally, Intel and NVIDIA are rumored to be working hard to counter the specs and the features of AMD Radeon RX Vega, Hot Hardware reported.
Based on the latest leak, AMD Radeon RX Vega brings an impressive performance level via the 3DMark Fire Strike benchmarking that is evolved by a credible name in the GPU benchmarking - Futuremark. Reports also indicate that the benchmark listing featured the marking number 687F:C1 that points to a similar content that was previously showcased in this year's Consumer Electronic Show as Vega 10 prototype.
The Vega 10 model reportedly received an ultimate performance ranging with 60 frames-per-second rate. During the demo, the audience was amazed with 70fps and additional frame speed, evolving 4K contents at Ultra settings, Tweak Town reported. Check out AMD Radeon RX VEGA specs here:
© 2023 Korea Portal, All rights reserved. Do not reproduce without permission.