Brad Pitt Interview About Angelina Jolie Reveals Actor's Struggles & New Love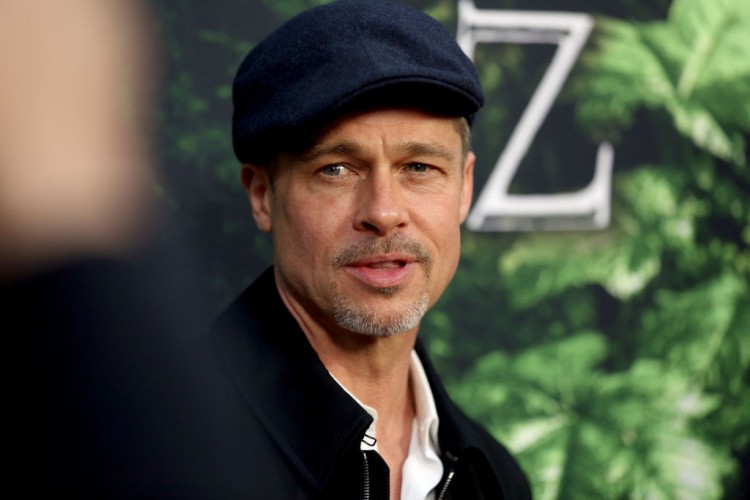 The Brad Pitt interview about Angelina Jolie unearths the actor's substance abuse struggles, which also led to the discovery of his new love. The "Allied" star revealed how his life is going so far, after his recent split with actress Angelina Jolie.
According to News, Pitt allegedly went through rehab in a VIP facility following his relationship debacle. This special facility specializes in "intense" one-on-one programs focusing on removing dependency stemming from substance abuse. The recent Brad Pitt interview about Angelina Jolie did reveal that the actor was "boozing too much" to a point that it became a problem.
The 53-year-old actor recalled that he couldn't remember a time when he wasn't "boozing" ever since he was out of college. Pitt's alcohol problems escalated to a point where he confronted his son Maddox in a private jet.
The string of events that resulted after the confrontation dealt a big blow to the "World War Z" actor. However, the recent mishaps allowed the Brad Pitt interview to materialize, which also led to the actor discovering his new-found love.
According to Mirror, Pitt recently started therapy after his marriage problems, a part in his life that he described as a "weird time." The "Allied" actor eventually fell in-love with therapy, and even had to went through two therapists just to find the right one that suits him best.
"I just started therapy. I love it. I love it.", the actor enthusiastically added. In the Brad Pitt interview, the actor shared that he worked on figuring out his weaknesses as well as his failures. The actor admitted that his recent split with Jolie was like death and his drinking was the root of the problem.
Now after the Brad Pitt interview about Angelina Jolie, the actor not only found his love for therapy, he also dropped his need for drinking in exchange for a healthier lifestyle. "Cranberry juice and fizzy water. I've got the cleanest urinary tract in all of LA." Pitt boasted.
© 2020 Korea Portal, All rights reserved. Do not reproduce without permission.