MTV Movie And TV Awards 2017 Breaks Barriers, Gives Historical Award To Emma Watson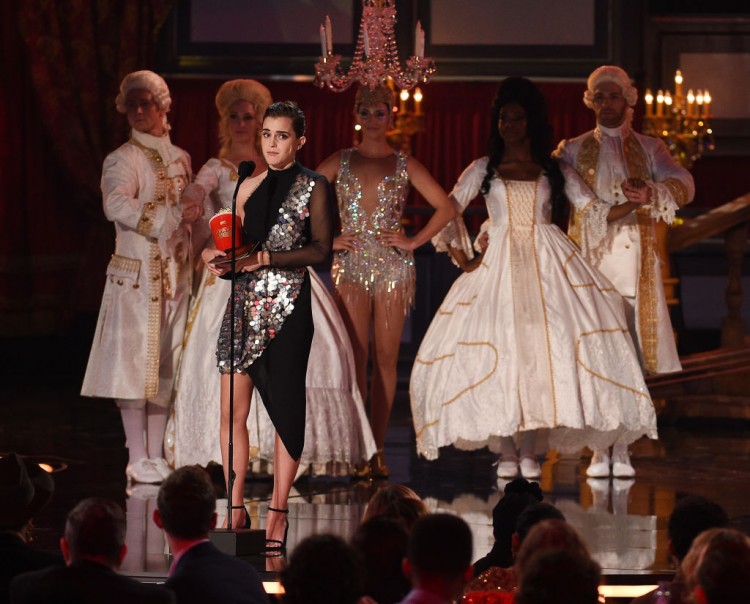 The MTV Movie and TV Awards 2017 event has broken the mold of the typical awards show and also made history in the process. Annual awards shows such as the Oscars are known for segregating their candidates in multiple categories.
Most often than not, such awards shows categorize candidates based on gender. However, the MTV Movie and TV Awards 2017 show shook the world when they presented "Beauty and the Beast" actress Emma Watson the first-ever genderless award in acting.
According to Mirror, the "Harry Potter" star won the award for Best Actor in a Movie. Watson gave her compliments to MTV as she expressed that the award itself "says something" about how we look at "human experience" in general.
The 27-year-old actress stressed the fact that acting doesn't need to be separated in two categories. "Acting is about putting yourself in someone else's shoes", Watson added. Watson continued her MTV Movie and TV Awards 2017 speech sharing that she's so proud of being part of the "Beauty and the Beast" film. The British star praised the film for celebrating "diversity, literacy, inclusion, joy and love."
While the genderless award was certainly historical, it is not the only norm that the MTV Movie and TV Awards show is trying to change. According to VanityFair, MTV general manager Amy Doyle explained that they "almost" didn't want to call the event an awards show. Doyle explained that it feels as if they were "throwing the biggest party for young Hollywood" instead.
Even MTV Movie and TV Awards 2017 producer Casey Patterson mentioned that they didn't want another awards show since "there are an awful lot" of these shows already. With that said, the event itself did break the mold for the prototypical and traditional awards show that everyone has come to know.
Furthermore, the event made a big impact to the youth and the rest of the community in a successful and glamorous way. It won't be long before other awards show start picking up the trend and begin following the footsteps that the MTV Movie and TV Awards 2017 show has left.
© 2021 Korea Portal, All rights reserved. Do not reproduce without permission.