INFINITE's L Talks Breaking Kpop Idol Image; Transforms Into Actor Kim Myung Soo In 'Ruler: Master Of The Mask'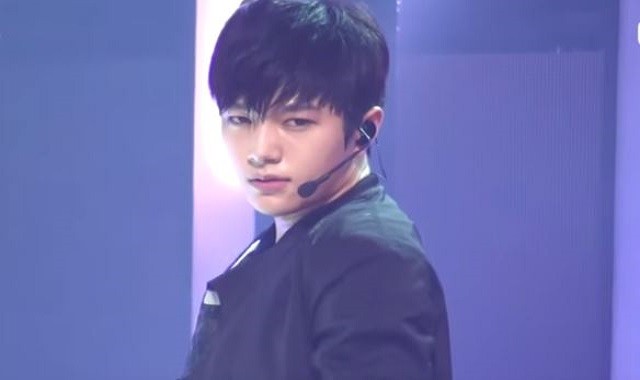 INFINITE's L is ready to take on a new challenge in his career with the upcoming historical drama "Ruler: Master of the Mask." Adamant to break free from his Kpop idol image, the singer revealed that he wanted to be known as Kim Myung Soo in the acting world.
Another Kpop idol is looking forward to making a successful transition in South Korea's acting industry. INFINITE's L is hoping that the upcoming MBC drama "Ruler: Master of the Mask" will pave the way for him to wow fans and critics with his acting talent. The singer made the revelation during the press event for the said historical series.
Held on May 8, Monday, INFINITE's L shared some of his preparations for his role in "Ruler: Master of the Mask." Given that the MBC drama would serve as the Kpop idol's first historical series, the singer revealed that he watched a lot of films and dramas in the same genre, Korean news outlet Xports News quoted the musician as saying.
INFINITE's L also commented that he would like his avid fans to forget his Kpop idol image when watching "Ruler: Master of the Mask." He even mentioned how he wanted to be recognized as the actor Kim Myung Soo in the said production and promised to show a different side of himself to fans.
Meanwhile, recently released photo stills from "Ruler: Master of the Mask," as obtained by iMBC, showed INFINITE's L's emotional performance. A producer from the upcoming series also praised the Kpop idol for the hard work that he displayed on set including the said celebrity's ability to effectively portray the needed emotions for a scene.
"Ruler: Master of the Mask" tells the story of the masked crown prince Lee Sun (Yoo Seung Ho) who partners with the commoner Lee Sun (INFINITE's L) to impersonate him so that he can uncover the secrets of a powerful group that aims to control the nation's water supply. They meet Ga Eun (Kim So Hyun) and a love triangle will form between the three characters.
"Ruler: Master of Mask" will premiere on May 10 on MBC. New episodes will be released every Wednesday and Thursday.
© 2023 Korea Portal, All rights reserved. Do not reproduce without permission.