'Street Fighter 5' News & Update: Playable Character Ed New Look Coming Soon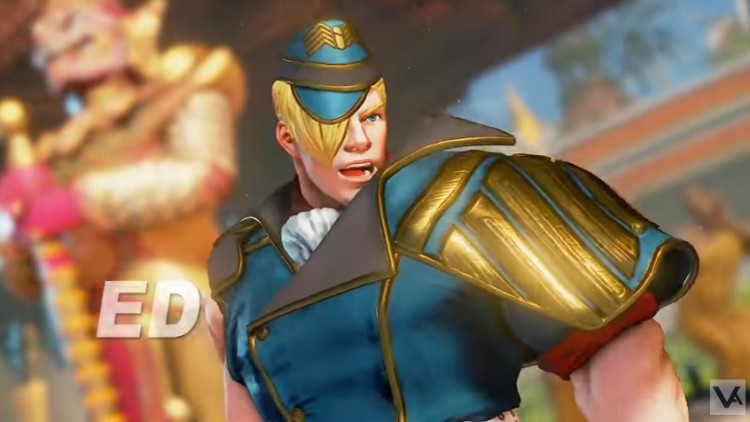 On the upcoming new DLC update for the "Street Fighter 5," a new look for the character named Ed was revealed. Game developer and designer are expecting fans and gamers will like this character's new look, but it seems like a different thing happens.
After Ed's new look on the "Street Fighter 5" was revealed, a lot of fans and gamers react, seemingly not happy with this new character design. Ed's new design consists of a dark blue military uniform similar to the once wore by Shadaloo soldiers and M. Bison.
According to the PVP Live report, gaming fans are disappointed with Ed's design and preferred his hooded appearance that revamped version today. Ed made his debut in "Street Fighter 4" as one of the many spare bodies created by M. Bison, but was stolen by Seth in one of his S.I.N. laboratories. He was found by Balrog and taken under his wing as his protege. The character possesses psycho powers and has appeared in the DLC story of "Street Fighter 5" alongside Balrog.
Ed is the latest in the line of DLC fighter coming to "Street Fighter 5" along with Akuma and Kolin. And Capcom also announced that Ed could make his official debut this week will likely be a playable character in the upcoming beta test for the Capcom Fighters Network.
The beta test for the revamped Capcom Fighters Network will be open for everyone, whether you have a "Street Fighter 5" game on your platform or not. It will start on May 11 until May 14, and it will be available on both the PlayStation 4 and PC platforms soon.
The "Street Fighter 5" game is now available for the PlayStation 4 and PC, and as we mentioned, the beta test will be open in just a few days. There's still no official date when this revamped playable character will be available, but it is coming soon.
© 2019 Korea Portal, All rights reserved. Do not reproduce without permission.