Lee Min-ho, Suzy Bae Wedding Details Revealed In Fashion Magazine? 'City Hunter', 'Dream High' Stars Spending More Time Together Before Military Service?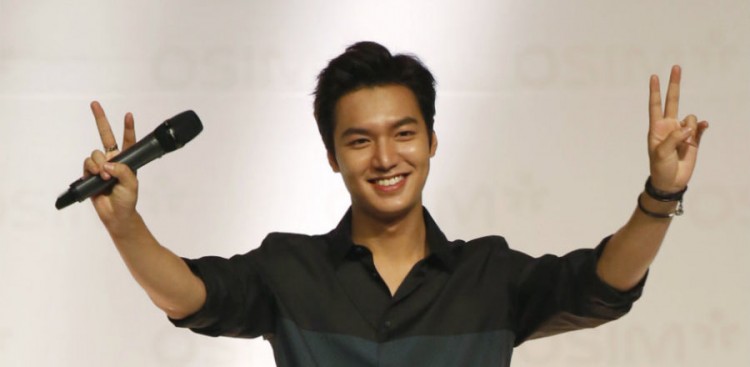 Thousands of fans were distressed with the news that Lee Min-ho would be starting his mandatory military service soon as it means that he would not be visible both on-screen and off-screen for two years. Now, new reports are claiming that the "Legend of the Blue Sea" actor is currently spending his last few days outside with girlfriend Suzy Bae.
Speculations have it that Lee Min-ho and Suzy Bae are both not happy with the "City Hunter" actor's upcoming military service. As a matter of fact, rumors suggested that the "Boys over Flowers" star and the "Dream High" actress have been experiencing separation anxiety.
Lee Min-ho has stated that he is saddened by the fact that he has to spend the next two years rendering service in the military. While the boyfriend of Suzy Bae does not have any problems with the up and coming enlistment, the former leading man of Park Shin Hye in "The Heirs" has admitted that he does not want to get older.
Moreover, Lee Min-ho added that he does not regret being enlisted later than the ideal age as he would not be able to portray some of his most memorable roles if he decided to serve earlier. Suzy Bae's beau, however, stated that he would miss his avid fans, not to mention the "Big" actress.
Because of this, fans cannot help but speculate that Lee Min-ho and Suzy Bae are currently spending more time with each other before the military service of the "Legend of the Blue Sea" actor. However, neither of the couple has confirmed anything as of yet; hence, fans should take these things lightly until everything is proven true and correct.
Meanwhile, Soompi has confirmed that Lee Min-ho has finished his final commercial before he starts his military service. According to the news outlet, photos of Suzy Bae's boyfriend from an editorial photoshoot have leaked online.
It is speculated that the leaked photos of Lee Min-ho is actually for a fashion magazine. Predicted to grace the cover, the "Boys over Flowers" actor is expected to tackle his military enlistment and, of course, his relationship with Suzy Bae.
Lee Min-ho is also expected to give details on his wedding plans with Suzy Bae but these hearsays are yet to be confirmed. Stay tuned to Korea Portal for the latest news and updates about Lee Min-ho and Suzy Bae.
© 2023 Korea Portal, All rights reserved. Do not reproduce without permission.