'Teen Wolf' Season 6B New Promo: Scott Becomes Hunted, Series Revisits Its Roots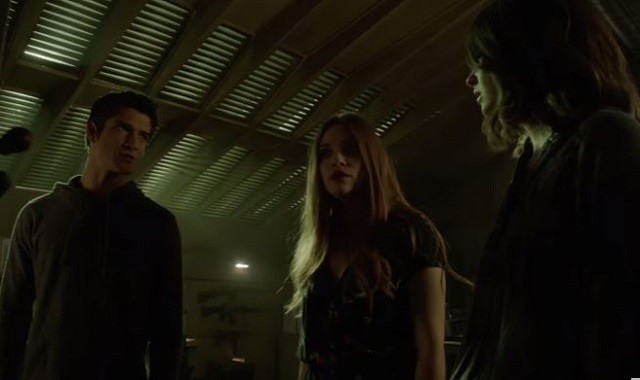 The tables have turned on beloved characters of the MTV supernatural series "Teen Wolf" Season 6B. Avid viewers can expect to see an exciting storyline that will feature Scott (Tyler Posey) and members of his pack trying to defeat a new enemy in a fight that might cost them their lives.
"Teen Wolf" Season 6B will soon return to the small screens with a storyline that will feature a peek at one of the series' original plots. Hunters will be returning to Beacon Hills and they have set their eyes on Scott and his pack. Recently, MTV released a teaser clip that showed the pack's Alpha running through the woods with hunters on his trail.
It appears that someone got shot and Scott was rushing to get the bullet to Argent (J.R. Bourne). However, Argent may have something to do with the shooting. A scene in the said "Teen Wolf" Season 6B promo clip showed Malia (Shelley Hennig) and Lydia (Holland Roden) appearing beside Scott. Lydia tells the pack Alpha that they can still catch up with the killer, but Malia questions Scott's plans and highlights how Argent might also be the killer.
Other shots shown in the said "Teen Wolf" Season 6B promo video featured a look at Scott's earlier days as a werewolf. Hunted by Argent and the rest of the hunters during the MTV show's first season, Scott suddenly recalls his earlier memories of the villainous hunters as he runs through the dark forest.
At this time, it is still unclear if Argent will fall back to his old hunting ways and betray Scott and his friends. The said characters formed an uneasy truce and even helped each other out in earlier seasons. However, in the upcoming "Teen Wolf" Season 6B, it seems that Argent will have a difficult time letting go of his hunter roots.
In other news, "Teen Wolf" Season 6B will feature a plot that combines old and new storylines. In an earlier interview with TVLine, showrunner Jeff Davis teased that Scott and his friends will become pariahs in the show's final season. He added, "They're feared and hunted. It's very much a season of fear."
The premiere date for "Teen Wolf" Season 6B has yet to be revealed. Meanwhile, watch the MTV show's latest promo clip below:
© 2021 Korea Portal, All rights reserved. Do not reproduce without permission.