'Running Man' Star Jun So Min Reveals Death Note, Song Ji Hyo's Castmate Surprises Lee Kwang Soo, Haha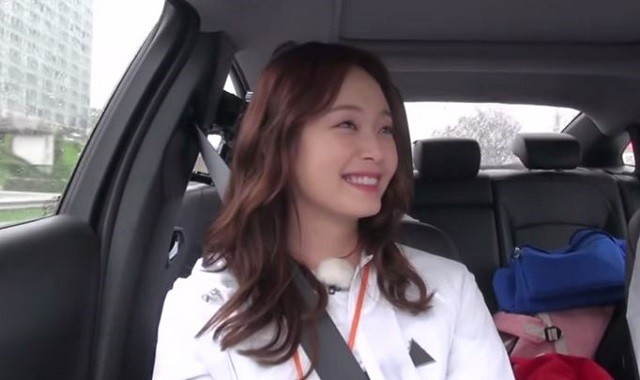 Jun So Min, one of the new cast members of SBS' long-running variety show "Running Man," continues to surprise the viewers and her fellow stars with her candidness. Recently, the actress revealed the death note list that she keeps at home.
"Running Man" cast members were split into three teams in the recent episode of the SBS variety show. Song Ji Hyo's new female castmate Jun So Min was partnered with Haha and Lee Kwang Soo as they explored Thailand to complete their global mission.
Aired on May 7, Sunday, the said "Running Man" episode gave viewers a chance to learn more about Jun So Min and what she does when confronted with someone who made her feel bad, Soompi reported. The revelation happened after the "Endless Love" star confidently told Haha and Lee Kwang Soo that she can influence the number that will appear whenever she rolls the dice. The two veteran cast members then shared the powers that they received in earlier episodes of the SBS series.
Haha commented that his special power was to turn back time, while Lee Kwang Soo's ability was to use the death note where he can list down a "Running Man" cast member's name and they will be "killed" or ousted from the game. Jun So Min mentioned that she also has an actual death note list at home.
Song Ji Hyo's new female castmate explained that she has always listed down the names of the people who did her wrong. Having started during her elementary days, the said list contains a record of the wrongdoings, the blood type of the said person and a timeline of the event. Given Jun So Min's candid revelation, Haha and Lee Kwang Soo became speechless while sporting shocked expressions on their faces.
Meanwhile, Jun So Min also surprised Haha when she previously revealed that he was the "Running Man" member that she found difficult to get close to. Featured on the April 23 episode of the SBS show, the actress confessed that she felt awkward around the musician, Korean news outlet Herald Corp. reported.
However, Haha shared that he purposely did not act cordial towards the said new "Running Man" member since she might get the wrong idea. He then promised to change and show his friendlier side to Jun So Min.
© 2023 Korea Portal, All rights reserved. Do not reproduce without permission.