T-ara To Return Onstage Incomplete, Soyean And Boram Out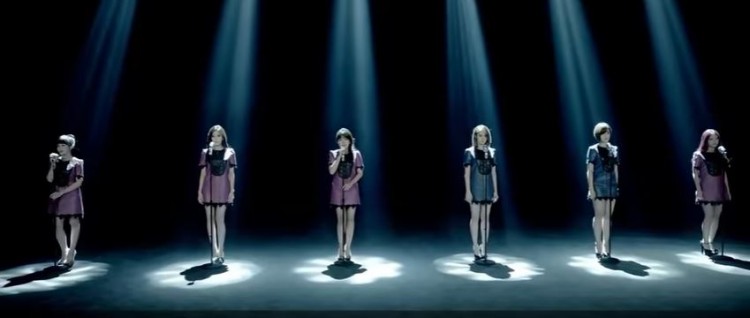 T-ara is all set to return on stage real soon. However, reports confirmed that its members Boram and Soyeon decided not to join the group's upcoming album anymore. After, their previous revelation that the group's comeback would be postponed from May to June 1, fans are deeply confused with what happen to the girls. Are there misunderstandings in the group? Who will be replacing Boram and Soyeom?
According to Soompi, Boram and Soyeon's contract on their agency will end on May 15. But, the two decided to still join their comeback album, as it would be their final music together as six. However, MBK Entertainment released a statement that would ultimately bring disappointment to the T-ara's fans. As they stated, the group would only be having four members this year as Boram and Soyeon decided to end their journey in the agency. With this, MBK still wished that the two would still have solid future in the path that they would be taking in.
As MBK stated, "While settling the details on the comeback, we were unable to come to a satisfactory agreement with Boram and Soyeon, and their plans to join this album have fallen through. T-ara's activities as six will come to an end when Boram and Soyeon's contracts expire. We are very sorry to have to bring such unfortunate news to fans who have cheered on T-ara for nine years. T-ara will now promote as four members with Qri, Eunjung, Hyomin, and Jiyeon. Although they couldn't join us, we hope for a bright future for Boram and Soyeon who've been with us for nine years."
With this, sources told that there would be a great possibility that the upcoming album of T-ara would be move late June of this year as the four members would have to record their songs again.
Meanwhile, All Kpop reported that Kyuri, Eunjung, Jiyeon, and Hyomin will still be under MBK up until the end of 2017. Other than that, sources told that a reality show made for T-ara's six members was canceled because of Soyeon and Boram's decision.The group was supposed to film the said show this May and would center on their lives as they get together and live a life of a camper. The show could have showcased their achievements and recognitions as a group. However, it was already deemed canceled.
© 2023 Korea Portal, All rights reserved. Do not reproduce without permission.