'Mass Effect Andromeda' Latest News & Updates: Amazon & GameStop Offering Lucrative Deals As Mother's Day Celebration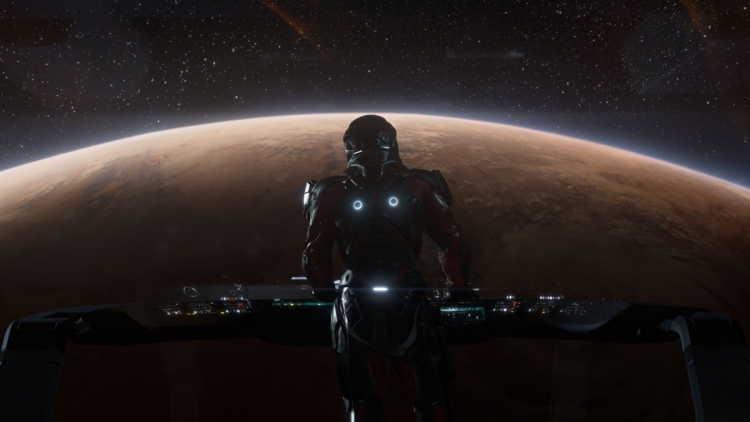 "Mass Effect Andromeda" is getting lots of attention when it comes to video and PC games. In order to fulfill the demands of thousands of players, e-commerce giants like Amazon and GameStop are offering heavy discounts for their buyers. If you are looking to own a copy of this magnificent game, then this is the right time.
Amazon is offering flat 20% off on the edition of "Mass Effect Andromeda" while on the other hand, GameStop is even providing 30% off on the game. The Amazon deal is available for both PlayStation and Xbox One users. The e-commerce giants wanted to lure as many players as possible.
The Amazon deal for "Mass Effect Andromeda" is not just limited to the copy, but the players can even get 20% off on the gaming console accessories. The Andromeda fans can get their copy for any PS or Xbox version from Amazon or GameStop at just $39.99 which is almost 40% less than the listed price. As reported by Polygon, Amazon and GameStop have offered this cool deal to celebrate Mother's Day.
Mother's Day is around the corner and there is nothing better than offering lucrative discounts on the favorite games of kids. It is obvious that with this lucrative deal, moms are sure to consider it to entertain their kids. Along with "Mass Effect Andromeda" game, items like Star Wars Cookie Cutters, Ceramic Teapot, Rogue One lightweight scarf are also the part of the Mother's Day picker.
With the recent Amazon deal, "Mass Effect Andromeda" is going to join big titles like "Titanfall 2" "Halo Wars 2", and "Resident Evil" as the headliners. Recently BioWare has offered a new APEX mission which was very much disappointing for the players. The developers have promised to rectify their multiplayer mission by releasing a new mission for single patches.
Amazon and GameStop both are offering "Mass Effect Andromeda" at lucrative rates. What will your Mother's Day pick?
© 2023 Korea Portal, All rights reserved. Do not reproduce without permission.