Gong Yoo Becomes Emotional Over Surprise Fan Tribute; 'Goblin' Actor Cries At Taiwan Event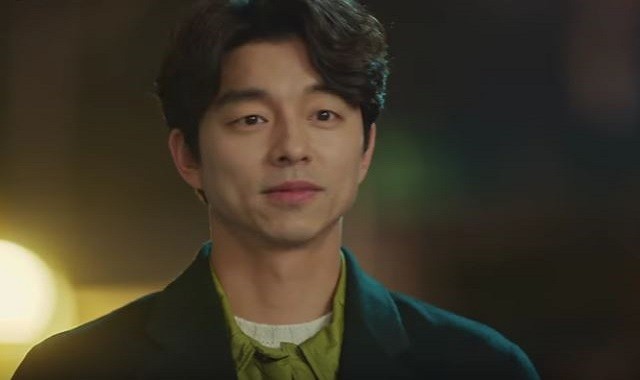 Gong Yoo delighted his fans during a special meet-and-greet event held in Taiwan. The said fan meeting also became memorable event given the "Goblin" actor's emotional reaction over a surprise video tribute.
The South Korean actor recently jumpstarted his 2017 fan meeting tour with a special event in Taiwan. Held on April 29, Saturday, around 5,500 Taiwanese fans attended the "Goblin" star's meet-and-greet event, according to an announcement from Gong Yoo's agency Soop Entertainment, as obtained by Star News.
Gong Yoo's fan meeting was a three hour and a half event filled with musical performances from the actor himself along with other special guests. South Korean celebrities Sam Kim, Kwon Jin Ah and Jung Seung Hwan also appeared during the "Goblin" star's Taiwan event.
Apart from the stage performances, Gong Yoo participated in special activities with his Taiwanese fans such as recording a wake-up voice message for lucky event attendees. The "Train to Busan" actor even fulfilled a fan's request to sing a song while she played the guitar.
However, the happy event featured an emotional moment when avid Taiwanese fans surprised Gong Yoo with a video tribute containing touching and supportive messages that made the actor cry. After the surprise clip was shown, he had to pause for a few minutes to control his emotions.
Gong Yoo also admitted to becoming a weak-hearted person since he had been working non-stop for so long. The actor even explained that the tears that he shed are a form of self-reflection and promised to become a stronger person for his fans.
In other news, the proceeds from the sale of special Gong Yoo postcards available during the actor's Taiwan fan meeting will be donated to help less fortunate and very sick Taiwanese children. A total of $3,310 was collected from the sale of 1,000 postcards, Korea Herald reported. Similarly, a portion of the said fan meeting ticket sales will also be donated to the same program.
Gong Yoo is set to travel to Hong Kong on May 6 for the second leg of his 2017 fan meeting tour. Meanwhile, the actor's hit fantasy series "Goblin" aired from early December 2016 until late January on tvN.
© 2020 Korea Portal, All rights reserved. Do not reproduce without permission.