'Pokemon Stars' Latest News & Update: Nintendo Accidentally Confirmed Game For Switch In GameStop Leak, Might Officially Be Announced On Thursday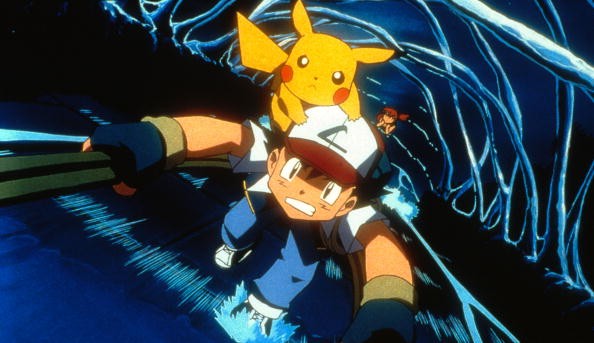 Nintendo Switch players are desperately waiting for an updating gaming list from the developers. Recently, Nintendo has accidently leaked an important information about the upcoming games for its Switch gaming console on GameStop. The upcoming list of games includes a "Pokemon Stars" for Switch.
The latest "Pokemon Stars" news are coming from GameStop where Nintendo has accidently revealed a Pokemon game for Nintendo Switch. The official description of Nintendo Switch at GameStop included that the players will be able to play "The Legends of Zelda: Breath of the Wild," "NBA", "Mario Splatoon," Skyrim and "Pokemon" at home with Switch. Although the company didn't clarify when the game is coming, but it is sure that Nintendo Switch will be having a Pokemon game soon.
In February, the CEO of Pokemon Company Ishihara Tsuneaka has stated that they are working on a Pokemon game for Nintendo Switch. Although he didn't mention the name as "Pokemon Stars," but since then there are ongoing speculations for the launch of the game. He even mentioned that it is tough to launch a Pokemon game for Switch as it is a portable home gaming console with lots of innovation and techniques.
Then in March, the developers of "Pokemon Sun and Moon," Game Freaks have new recruits as game designers and character creators. It can be said that the developers wanted to incorporate a new character for "Pokemon Stars." But since, then, we have not heard anything from the company.
The latest leaks have fueled the fire of "Pokemon Stars" as Nintendo has allegedly confirmed the game for its Switch gaming console as reported by Techno Buffalo. Besides, the latest leak from GameStop is just a rumor until we get official confirmation from Nintendo during its huge presentation this Thursday night at 11 PM EST. Let's hope we will get the release date of our favorite game.
© 2023 Korea Portal, All rights reserved. Do not reproduce without permission.