Apple Stops Royalty Payments to Qualcomm And Asks The Company to Resolve The Dispute
by
Alpha
/ Apr 29, 2017 07:44 PM EDT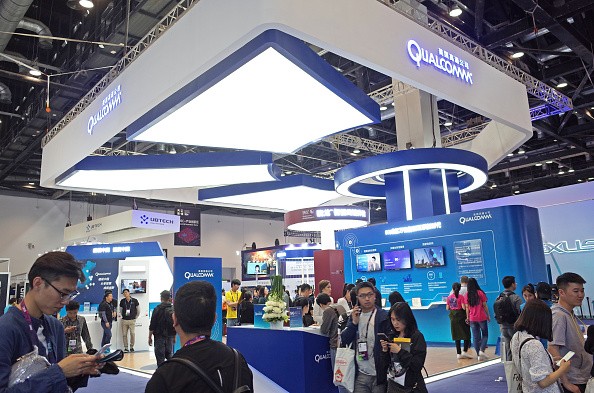 For the devices sold during the March quarter, iPhone tech giant halted paying royalties to contract manufacturers for phone patents owned by Qualcomm. The manufacturers, like Foxconn, pay Qualcomm for the Intellectual Property that's priority for connecting phones to a wireless network.
The recent change between Apple and Qualcomm has caused the chipmaker to slash its expectations about the volume of revenue and earnings it's going to make in the fiscal quarter ending in June.
"While Apple has acknowledged that payment is owed for the use of Qualcomm's valuable intellectual property, it nevertheless continues to interfere with our contracts," Don Rosenberg, exclusive vice president and general counsel of Qualcomm stated in a press release.
"Apple has now unilaterally declared the contract terms unacceptable; the same terms that have applied to iPhones and cellular-enabled iPads for a decade. Apple's continued interference with Qualcomm's agreements to which Apple is not a party is wrongful and the latest step in Apple's global attack on Qualcomm."
Simultaneously, Apple accepted that it has stopped payments until the dispute with Qualcomm is resolved. "We've been trying to reach a licensing agreement with Qualcomm for more than five years but they have refused to negotiate fair terms," Apple stated in a statement. CNET reported.
"Without an agreed-upon rate to determine how much is owed, we have suspended payments until the correct amount can be determined by the court. As we've said before, Qualcomm's demands are unreasonable and they have been charging higher rates based on our innovation, not their own."
The revenue of Qualcomm in the second quarter totaled $4.8 billion to $5.6 billion, that is $500 million less than the company's forecast. When the company reported results for the first quarter, it was hesitant about the payment from Apple for royalties, which would cover iPads with mobile chips. Fortune reported.
© 2019 Korea Portal, All rights reserved. Do not reproduce without permission.